Climb the Baden Powell Scout Peak
November 26, 2020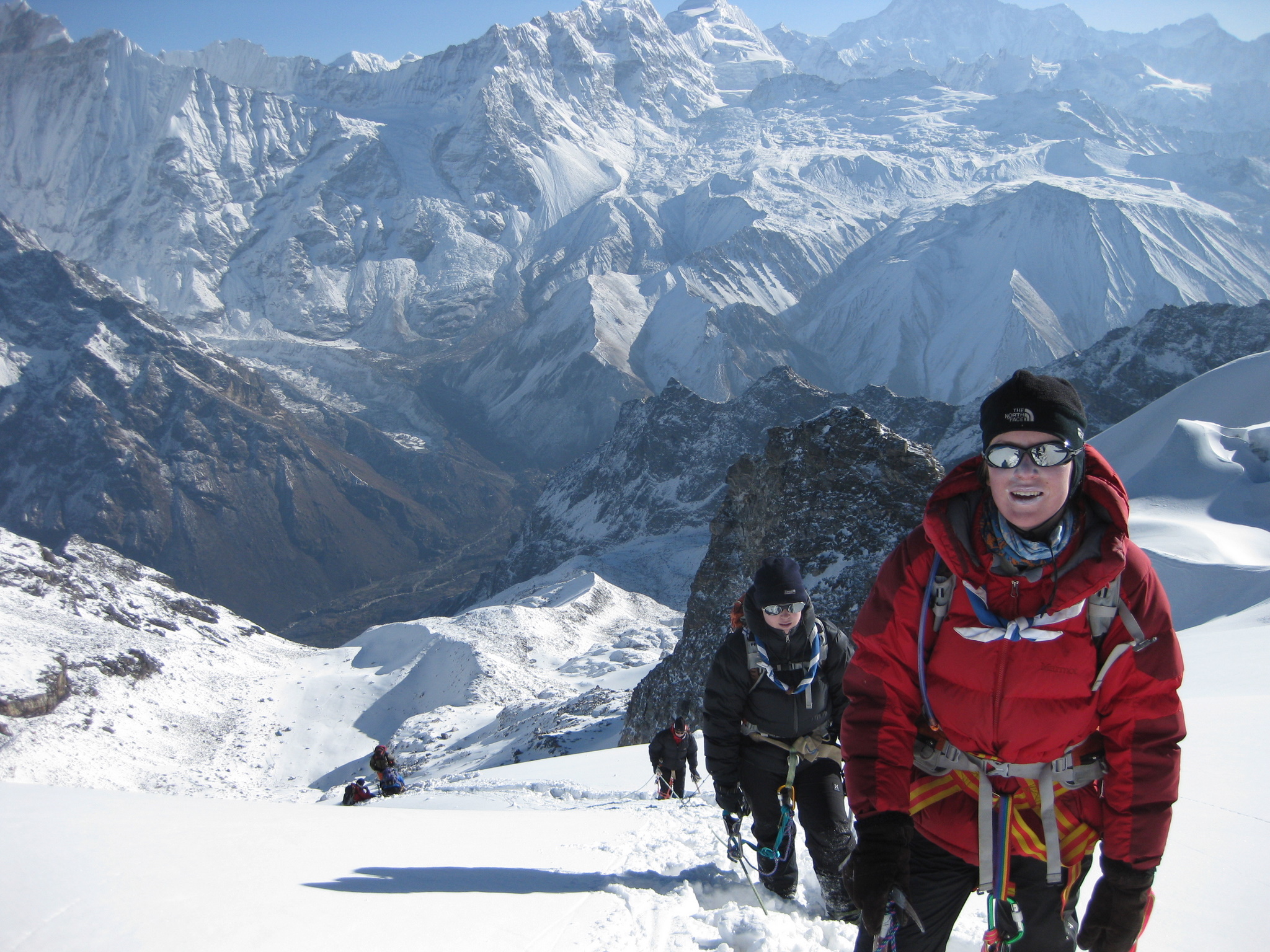 The Baden Powell Scout Peak is the second mountain peak in Nepal named after a foreigner and was approved by the government of Nepal in 2006. It is situated in the Ganesh Himal area at Langtang valley, North of Kathmandu with the height of 5,890 meters.
Locally known as Urkema Peak, it was renamed Baden Powell Scout Peak (5,890m) in 2006. The peak was named after the father of the Scouts movement by the Nepal Government to mark the centenary celebration of the International Scouts Movement.
The first official historical climb was held from 28 August to 16 September 2007 in conjunction with the centenary year of Scouting. On 13th September 2007, the Baden Powell Scout Peak has finally been reached by 15 Scouts from five countries namely, Australia, Korea, Taiwan, Singapore, and Nepal. Likewise, BP Scout Peak was climbed by scouts from Finland on 2010, Japan on 2012, Nepal on 2016 & UK and Nepal on 2017.
In order to show Scouting's profound gratitude to the government and tourism support in Nepal, we are promoting the Baden Powell Scout Peak of Nepal Scouts to the World Scouting & Guiding.
We are encouraging all the Rovers/Rangers and Leaders those have passion and enthusiasm on trekking and climbing are most welcome to climb the Baden Powell Scout Peak in Nepal. Our official trekking & Expedition agent will organize the expedition and trekking.
Basic information: Trip Fact Click here
Download our circulars: Circular-BP Scout Peak Expedition-NSO
Booking Procedure: Booking must be done at least three months before the trip date.
Who will organize: Expedition will be organized by our official trekking and expedition agent namely Baden Powell Scout Peak Treks & Expedition (P) Ltd.