Nepal Scouts First National Rover Moot 2019
March 11, 2019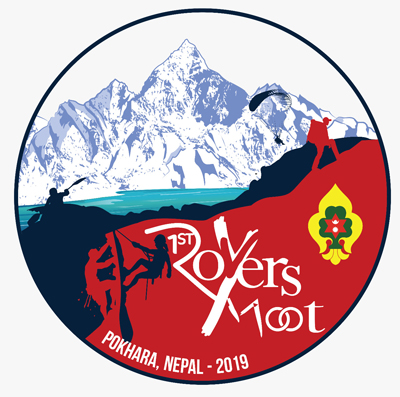 To celebrate the Rovers Centenary, Nepal Scouts is going to organize the First National Rover Moot and would like to invite local and overseas participants to celebrate this occasion.
General Information
FOR OVERSEAS PARTICIPANTS  : Download

FOR NEPALI PARTICIPANTS        : Download
Date
31 May 2019 – 04 June 2019 [Participants are expected to arrive on 30th May 2019 and may depart on 05 June, 2019.]
Venue
Basundhara Park & Komegani Park, Pokhara. More info about Pokhara.
Eligibility
Rover/Ranger Scouts and leaders aged between 16 and 26 on the date of commencement (before his/her 26th birthday) are eligible.
Accommodation
All participants will be accommodated in the campsite at tent sharing basis.
Application Registration should be done through the online registration system. Link: Click Here
Overseas participant list must be endorsed and sent through National Scout Organization by 15 April, 2019.

Local participants list must be endorsed and sent through District Scout Headquarters.
For more information
International Department
Nepal Scouts, National Headquarters
Lekhnath Marg, Lainchaur
Kathmandu, Nepal
Tel No : +977-1 4419001
Fax No : +977-1 4413369
Email: rovermoot@nepalscouts.org , info@nepalscouts.org
Website: www.nepalscouts.org/first-national-rover-moot-2019