JOTA-JOTI 2020
September 28, 2020

JOTA-JOTI is the world's largest digital Scout event taking place online and over the air. The educational event brings together more than 2 million Scouts every year in October for a weekend of Scouting and friendship. Young people can learn about communications technology and connect with fellow Scouts from over 171 countries.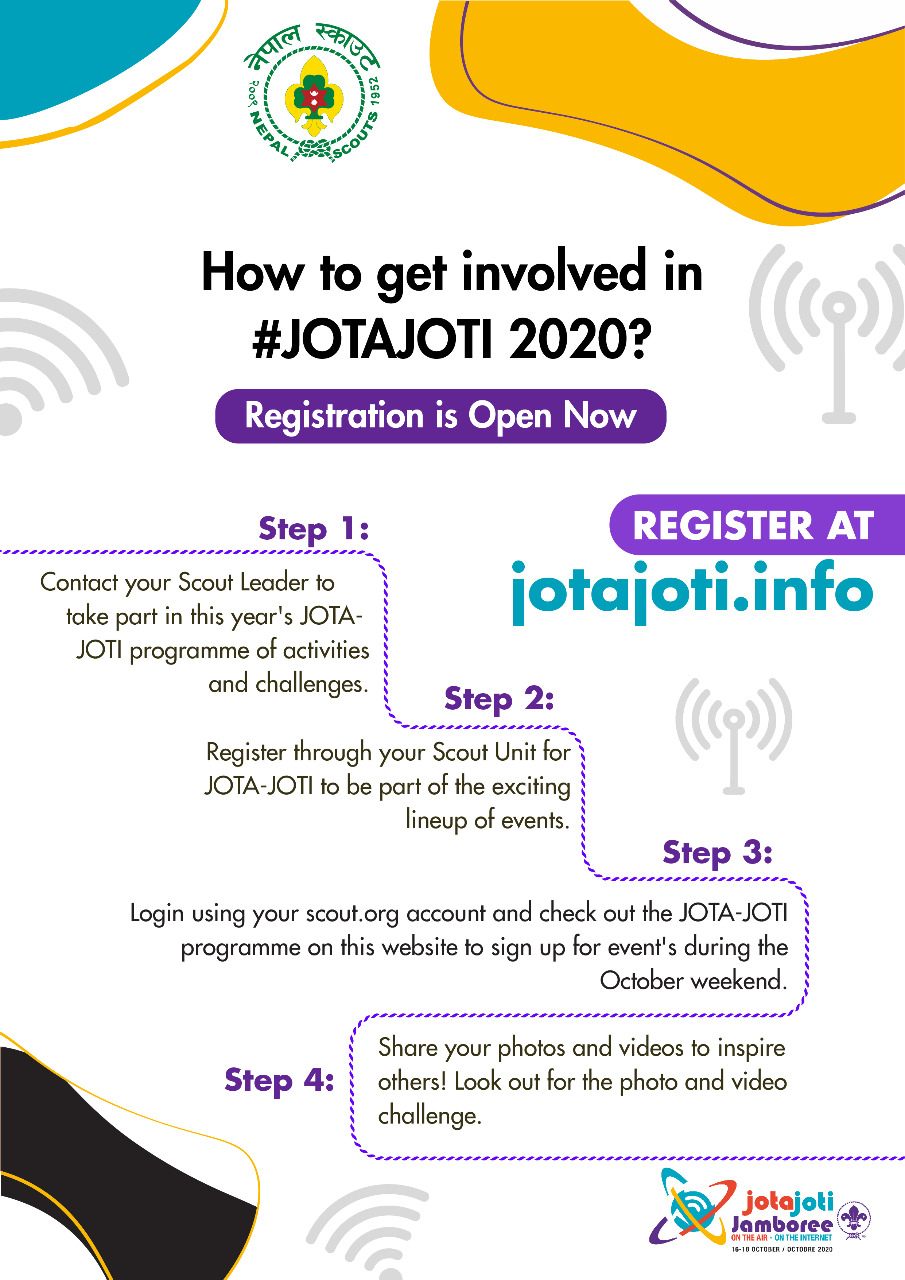 Fun for everyone
JOTA-JOTI is about the 21st-century skills you can learn in Scouting and the values of global citizenship. The event is open to Scouts around the world, enabling young people to connect and communicate with each other using the Internet and amateur radio. JOTA-JOTI engages youth in educational activities that build teamwork, cross-cultural understanding and skills for the future.
How do I get involved?
The best way to get involved is Scout Troop/Crew participating in JOTA-JOTI and join in with their activities.
1. Contact your Scout Leader to take part in this year's JOTA-JOTI programme of activities and challenges.
2. Register through Scout Troop or group for JOTA-JOTI to be part of the exciting lineup of events.
3. Log in using your scout.org account and check out the JOTA-JOTI programme on this website to sign up for events during the October weekend.
4. Share your photos and videos to inspire others! Look out for the photo and video challenge.
What are Programmes?
Explore the new interactive JOTA-JOTI 2020 map!
You'll be able to join a series of dialogues, games, live shows, challenges and talent show and connects with many other Scouts around the world!
How to show your talent?
Calling all rockstars, master chefs, adventurers and more! We're taking your talent show submissions for the online "Youth Got Talent" stage at the upcoming #JOTAJOTI.
Record a quality video of yourself performing music, sharing a no-longer-secret recipe, or demonstrating an otherwise awesome skill, then submit it for your chance to be featured during October's digital Jamboree!
Learn more and submit here by October 11th: https://www.tribute.co/jotajoti-live/

How to Be Safe?
Be safe during JOTA-JOTI 2020. Read more.