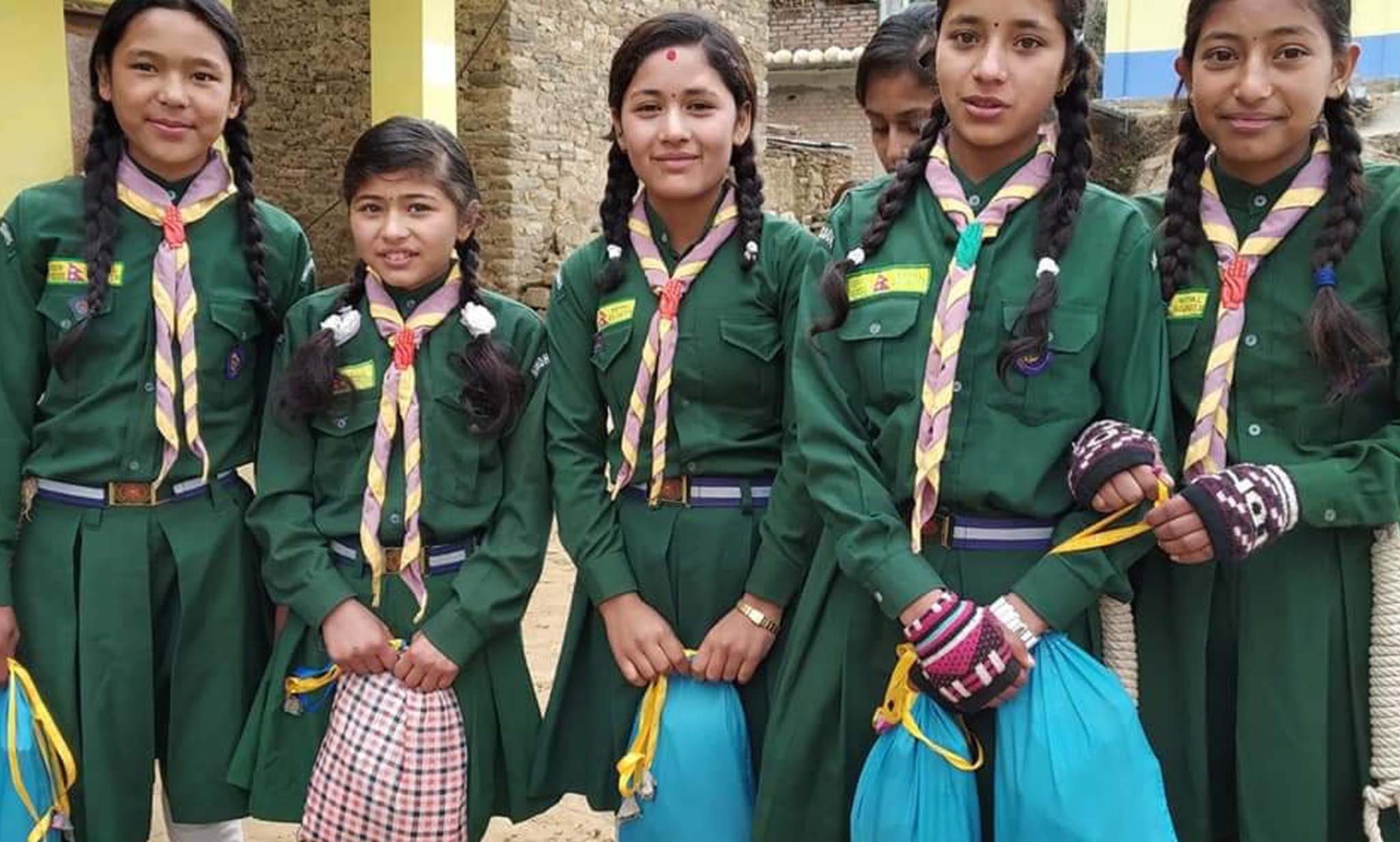 PROJECT 3L: LIFE LONG LEARNING
Introduction
Project 3L provides opportunities for girls and young women to learn life skills so they are better equipped to reach their fullest potential in the changing world.
Background
The Project 3L grants are funded by the Friends of Asia Pacific WAGGGS (FAPW). Member Organizations in the Asia Pacific Region may submit one project proposal per year to the Asia Pacific Committee. The project may be conducted at a national level and or the next tier of decision making, such as state, region or province. The value of the grant for each project is GBP 2,000.
Running since 2004, 3L Projects have benefited thousands of girls and young women to date. Some of the projects generate new income for the Member Organizations as a result of projects funded. Some of them bring extra income to help with the living cost of their families.
3L Project in Nepal Scouts
Nepal Scouts have taken the below-mentioned projects in the previous years:
Project Title
Implemented District
Objective
1
Women Empowerment through Project Proposal Writing Training and English Language Courses
Kathmandu, Lalitpur and Bhaktapur districts of Central Development Region.
The goal of this project is "to prepare young girls and women to play an active role in the APR Regional Conference 2016."

The objectives of the project are as follows:

To improve English language skills of girls and young women and empower them to communicate in English
To conduct proposal writing training for 30 members of the organization.
To enable the girls and women to develop projects for the development of society
To raise awareness among 30 young girls and women about women rights

2
Handicraft ( Jute, elephant grass)

 

Kailali
To make the participants learn the skill and earn money for their living and get organised for their living.

Objectives of the Project:

Learn skill
Be independent
Help others also to teach the skill

3
Basic Training in Computer Skills
Surkhet
Goals of the project:

 Empowering young scout women by educating them on basic computer skills.
 To enable young women better possibilities for future by finding a job with the help of completing the basic training on technology and increasing their knowledge.

Objectives of the Project:

To make participants familiar with technology.
To help participants meet the requirement on basic computer knowledge for job vacancies
To make participants competitive applicants for job vacancies.

4
Freedom kits bags
Sindhupalchowk
Objectives of the Project:

To aware school teenagers about menstruation education.
To use homely made cotton safely as the sanitary pads.
To use safely the sanitary pads at the worksite i.e.: home, school even in an office.
To change their healthy habits during menstruation.
To stop environmental issues.