[:en]Free Health Camp at High Altitude Concluded[:]
December 12, 2019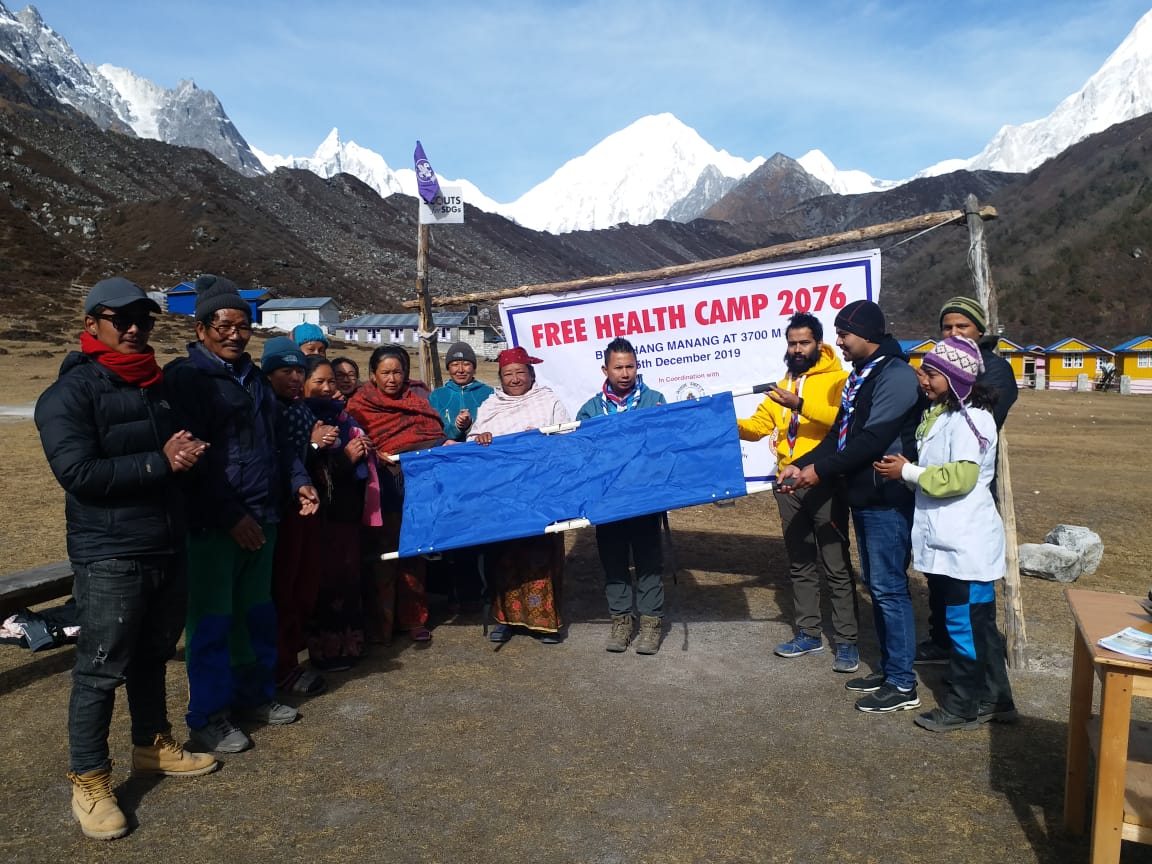 [:en]Free health camp was organized at the height of 3700 meters from the sea level in Bhimthang and 2400 meters in Tilche Manang on the 5th of December 2019 with the theme "SCOUTS FOR SDGs".
The camp went successful with the coordination of Nepal Scouts and led by Mountaineer and Scout Leader Mr. Prakash Raj Pandey and his team. Pandey handed over the Stretcher to Mother Community in Bhimthang during the camp. Around two hundred local people were benefited from the Camp.
Team also collected plastic bottles, cans, and recycled garbage during their travel back to the Ponker Lake at the height of 4200m after the camp.
[:]