[:en]Freedom Kit Bag Movement[:]
January 27, 2019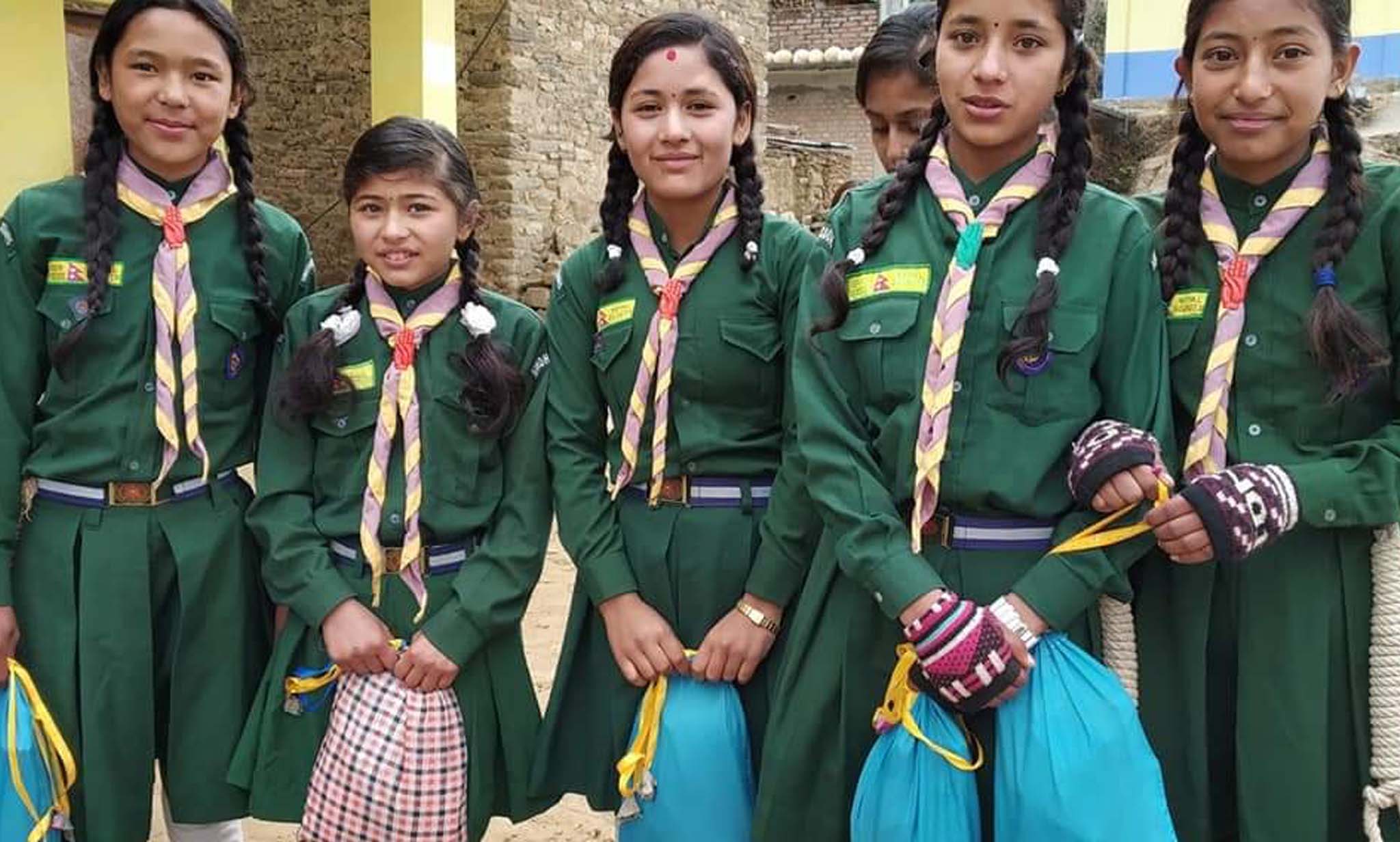 [:en]According to a new UNICEF survey, the school dropout rate among adolescent girls is more than boys despite stipend support provided to girls in Nepal. The amplitude of reasons for dropping out of school is a mixture of factors, But the main reason is #menstruation among many others.
Scout Leader Nirmala Shrestha also a Messengers of Peace from Sindhupalchok District Scout taking a great initiation Called "Freedom Kit Bag Movement" to fight against the dropout of adolescent girls from the school.
With the help of Freedom Kit Bag organizations UK and Nepal Scouts She is providing training to young girls and women to make Sanitary Pad locally. Just in a few months, the movement is able to control the drop out rate by 50% in "Chautara Sangachok Gadi municipality" in Sindhupalchok district.
Let's support the Freedom Kit Bag movement and Nirmala to reduce the dropout rate by 100% in all over Nepal.
[:]