Disaster Management Training 2078
May 2, 2022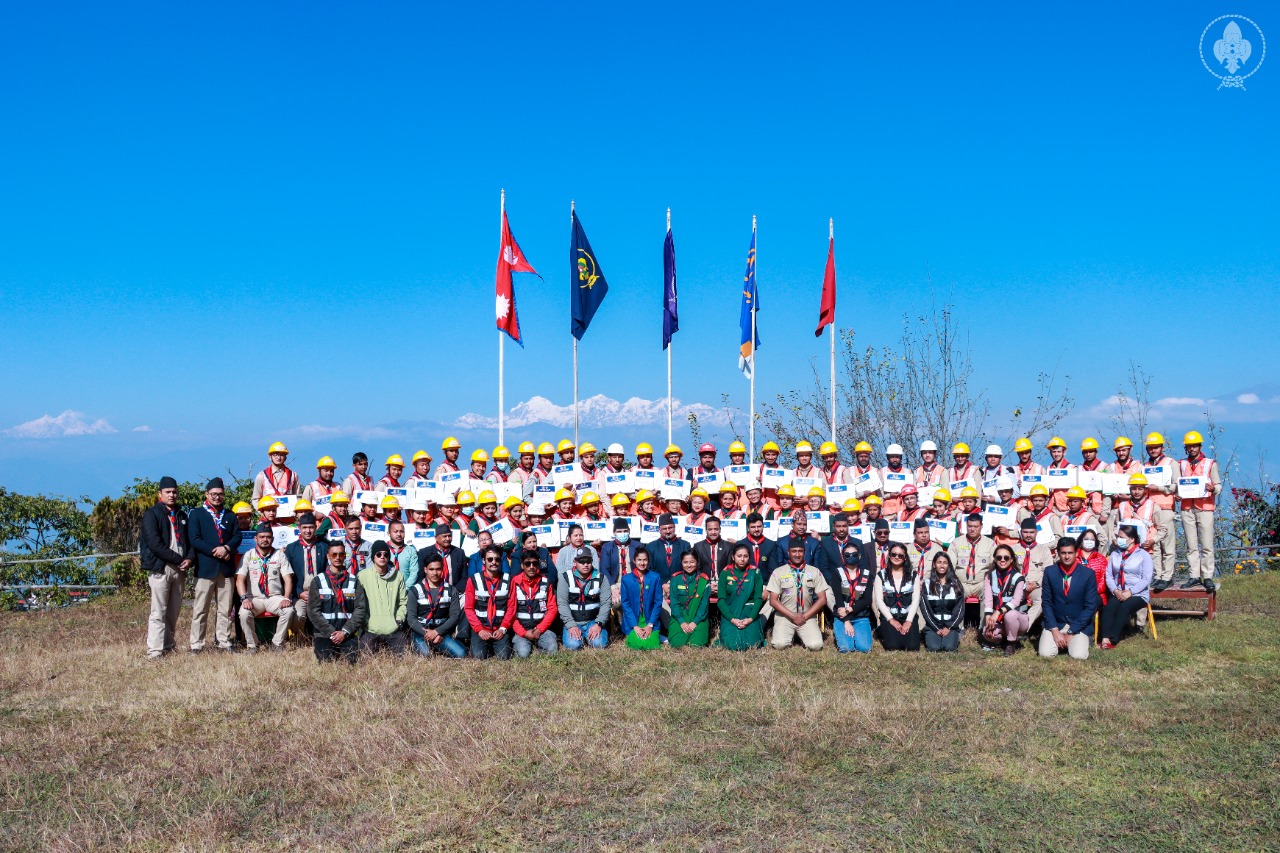 Nepal is one of the most disaster-prone countries on the globe. Earthquakes, landslides, floods, fire, thunderbolts are the major causes of disaster events that caused major damage in the past, weakening the fragile ecosystem of the country (Khanal, 2019). Disaster Management Training (DMT) is a yearly held program under Ministry of Youth and Sports. The entire country is prone to earthquakes. While the hilly areas, with rough topography and very young geology, are very prone to landslides, the lowland Terai is prone to floods. Avalanches, GLOFs (Glacier lake outburst flood) and snowstorms are common in the high hills of Nepal. "The biggest recorded disasters in Nepal are the earthquakes of 1934, 1988, 2015 and the floods of 1993, 2008, 2012, 2014 and 2017 in addition to the Jajarkot diarrhea outbreak of 2009. The avalanches experienced in 2012, where huge floods triggered by avalanches kill around 72 people in one time" (Khanal, 2019). "Since 2005, around 35 disaster events (floods, landslides and earthquakes) affected about 7.8 million people and caused over 10,000 deaths, mostly by the 2015 Gorkha earthquake. Nepal is also vulnerable to slow-onset disasters. In 2016 the Karnali region experienced drought resulting in 150,000 people requiring food assistance" (Reliefweb, n.d).
In this scenario, Nepal Scouts, a non-formal education movement and youth led organizations aims is aiming to create a emergency task force in each province. Thus, Disaster Management training (DMT) held from 3rd of December – 9th of December 2021 is one of the few steps to create a positive change and aspire young people alike to be first responders in the crisis/disaster situation. This is the 2nd batch of DMT organized by Nepal Scouts.
1.1         Objectives
To successfully conduct the training at Kakani International Scouts Center, Nuwakot
To create a batch of scouts as a first responders in emergency situation
To align the vision of creating a emergency task force in each province
1.2        Summary of the Program
Disaster Management Training was successfully conducted from 4th of December to 8th of December. This is the 2nd Batch team that are now ready as a emergency response team in their respective communities. A total of 64 participants were present for the duration of province. The participants were from all seven provinces. With this Nepal Scouts aims to prepare a task force team in each province that are inept to be the first responders. The DMT included fire rescue, rope rescue as well as other fundamentals required for emergency team. A night drill from 12:00 a.m. with a simulation was also carried out where a plane crash scenario and vehicle accident in a cliff was envisioned. In addition, the scenario also included a drill for Medical First Responders (MFR). A team from UNICEF Nepal also conducted a two hour session on 7th of December in the topic Sexual exploitation and abuse and the basic function of communication with communities along with it efficacy. The Scouts were also taught to use the scouts rope as a rescue items in times where there is the absence of material.
Furthermore, the Scouts were also made aware of different agencies that have a vital role to play in any disaster/crisis/emergency situation. In this regards, a disaster management committee was formed with the participation of the participants in which each individual were given a particular role/post and were asked to come to a conclusion in managing the disaster. A multi stakeholder simulation analysis in times of disaster was carried out in which the security agencies, government agencies, media, political parties and local people were envisioned. With this, the participants are now aware about the different stakeholder that are present in the field in time of disaster/crisis. Furthermore, a session from Uttam Pudasaini (APF DMT) gave a field perspective to participants on how a different stakeholder play a part and what are the capacity of the stakeholder.