Mask Campaign – Mask Bank Establishment
May 2, 2022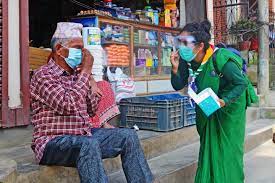 With the onset of the Covid-19 pandemic, Nepal Scouts in partnerships with UNICEF reinforce the mask campaign across all seven provinces. Since the Covid-19 and lockdown effected education sector, the program intends to create a sustainable solution by creating mask bank at the schools. Mask bank concept is thought to create a sustainable solution in terms of mask usage to the children.
At each 7 provinces, 10 schools were selected as per the cluster of SMS campaign. In those schools the stakeholder meeting was conducted with the presence of local government authorities. Similarly, lead volunteers from the cluster are recognized as the focal person in the mobilization of the volunteers to create awareness about the use of mask.
Objectives of this program
To create awareness about the proper use of mask
To establish a mask bank at schools so that children have the accessibility to the mask at all times
To create a scenario where schools would not be closed down completely and mask helps to reduce the transmission.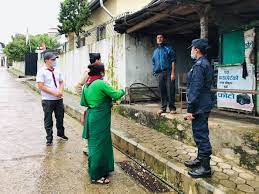 Video clip covered by media: link
The news covered in newspaper: Link