6Th APR MOP NSO Coordinators Meet
April 20, 2023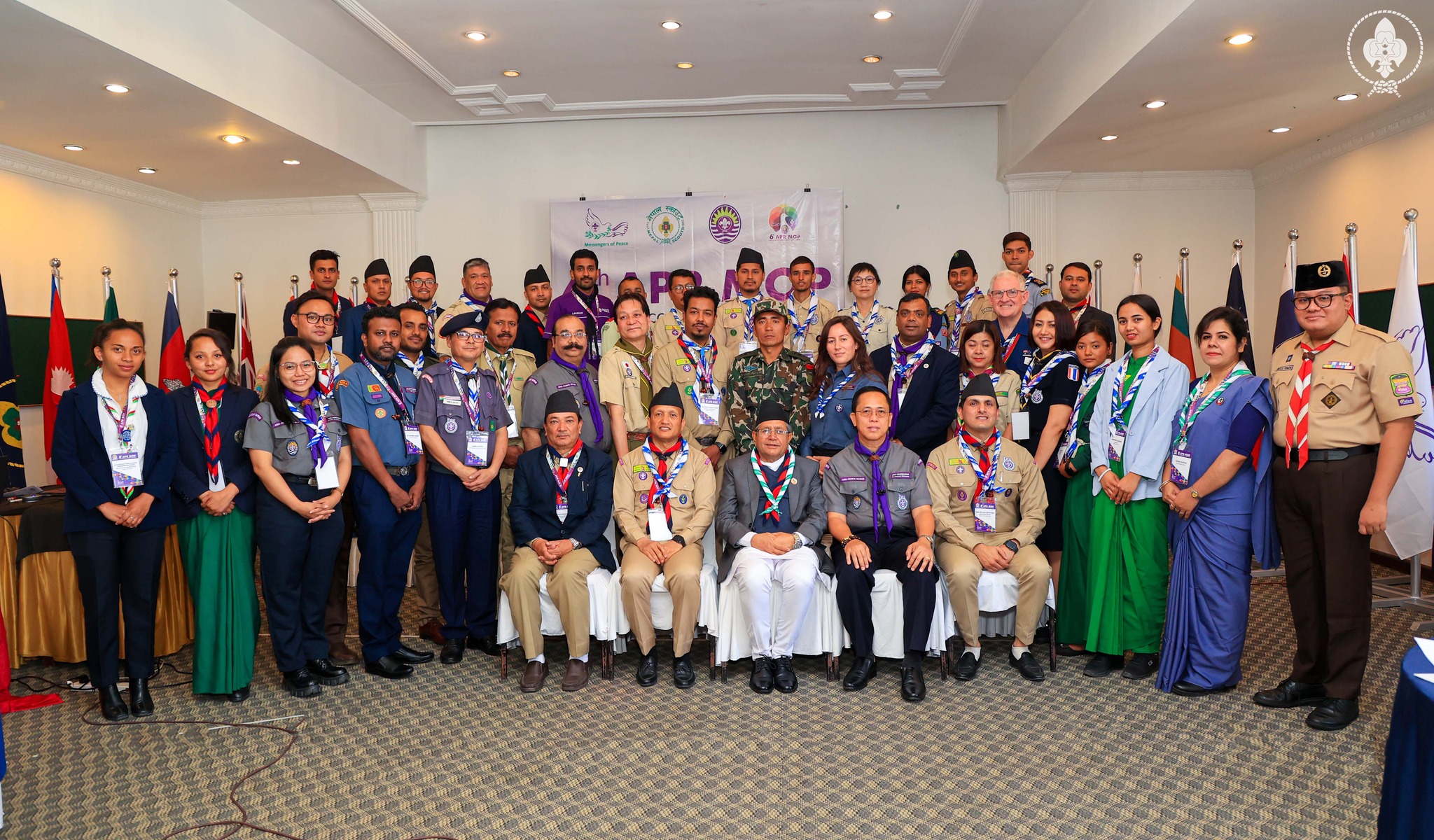 With the aim of creating the 3 years National Scouts Organizations for the year 2023-2025, the 6th Asia-Pacific Region (APR) Messenger of Peace (MoP) National Scout Organization Coordinators (NSO) Meet is conducted at Park Village, Budanilkantha, Nepal from 25th – 28th March, 2023. There were participants from 15 NSO representing their country. This was organized with the direct support of Messengers of Peace Initiative of the World Organization of Scout Movement & Asia Pacific Regional Support center of World Scout Bureau. The meet is able to strengthen the capacity of newly appointed NSO MoP Coordinators in order to carry forward the MoP Programme in their respective National Scout Organizations.
The meet participants have diverse mixture of both old and new MoP NSO and Local Province Coordinators from Nepal Scouts as an Observers and were able to fully integrate their expectations coming from varying perspectives of more coordinators that are experienced as well as some queries from the new ones.
The Meet was able to provide information on World Initiatives – Four Thematic Areas of Education (Better World Framework) along with how we can apply for grant. Not only this, this meet also focused on SDG Hub and Story Telling including Scout Donation Platform. This also provided an avenue to strengthen the partnership and working collaboration between the NSO and Provinces in order to build a more cohesive Network of MoP Coordinators.
The Meet offered opportunities to further teamwork and communication among members while taking into considerations their strengths, limitations and expertise. The Meet was able to draft the project plan and discuss on the MoP project 2.0. Nepal Scouts would like to thank APR-WOSM along with WSB for believing us to host the prestigious program.