Training Centres


KISC is initiated to involve scouts from Nepal and all over the World. It is located in Kakani, Ward No.6, Nuwakot District. It is about 25 km from Kathmandu, NorthWest, at an altitude of 2000 meters above sea level.
The 1½ hr journey from Kathmandu goes up a beautiful panoramic view on hills. Once in Kakani, you will enjoy the magnificent view of the Himalayan ranges. The wonderful sunrise and sunset have been attracting many people to spend nights at Kakani just for sight, contemplation and meditation.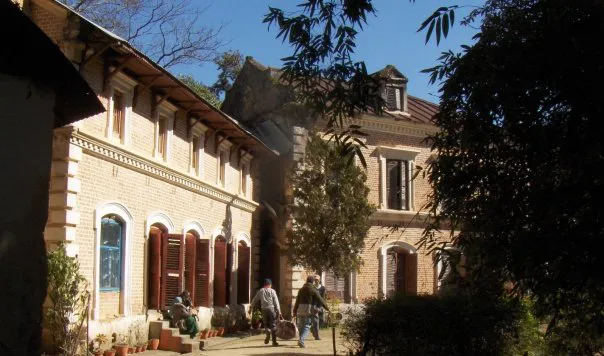 The training centre is located 15Km northwest of Kathmandu inside the Shivapuri Nagarjun National Park. Everyone can easily reach the centre from several of the bus station of Kathmandu like Ratnapark, Kalanki, Satdobato, Balaju while the main connection point is Chabahil. After 35 minutes of travel by bus from the central Kathmandu, you can enjoy the hiking of 2.5 Km for about 30 minutes with the mesmerizing scenes of rocks, springs, rivers and wildlife vegetation.