National Youth Programme Policy (NYPP) launched
November 1, 2021
hello
Nepal Scouts National Youth Programme Policy has been successfully launched. The launching program was conducted on the administration of Mr. Ram Prasad Bhattarai, Director of Nepal Scouts and Leader Trainers Mr. Devraj Ghimire and Mr. Bijendra Dhwoju.
The event started with Special remarks, a Video message from the Chief Scout, Minister of Youth and Sports, Hon. Maheshwor Jung Gahatraj (Athak). He said that today is a historical moment for Nepal Scouts and he believed in the proper implementation of NYPP. He appreciated the WOSM Consultants, WAGGGS Volunteers and Nepal Scouts Team for their great effort in the development of Nepal Scout's first-ever Youth Programme Policy even during the Pandemic situation.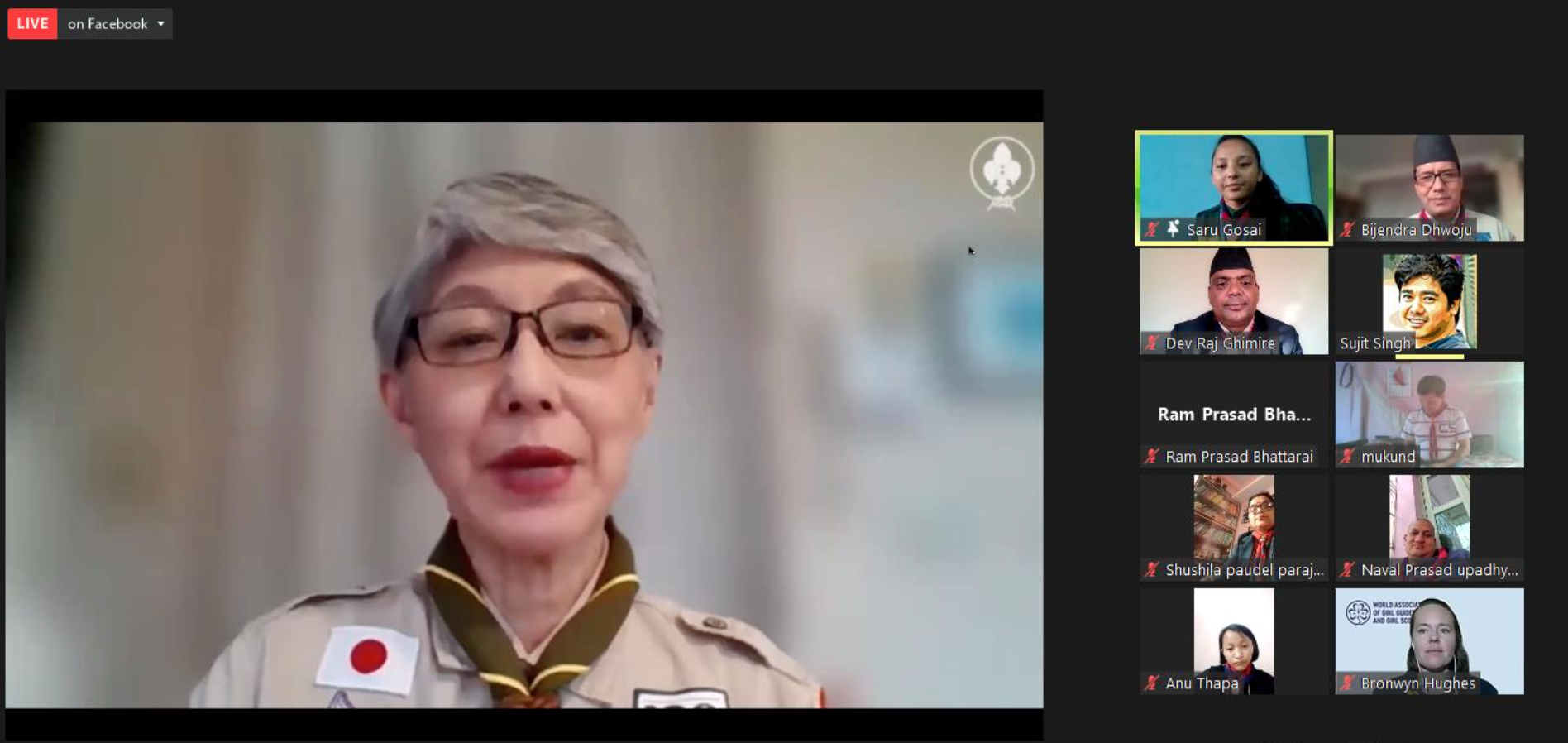 The main session was facilitated by Mr. Devraj Ghimire and was ended with a Q&A session by Mr. Bijendra Dhwoju. WOSM Consultants and WAGGGS Volunteers had also shared their experience of working with Team Nepal for the drafting of NYPP. The Program was further progressed with special remarks by Mr. J.R.C Pangilinan, Regional Director, World Scout Bureau APR support center, and Ms. Bronwyn Hughes, Chair, Asia Pacific Regional Committee, WAGGGS, and wrapped up with the closing remarks and vote of thanks by Mr. Ram Prasad Bhattarai, Director, Nepal Scouts. Mr. Bhattarai said, "This is a historic achievement for Nepal Scouts, this document will create an impact on Youth Programme of Nepal Scouts. He also added that Youth Program and AIS is the backbone of Nepal Scout which was impossible without the support from World Scout".
The programme was attended by Province Scout Coordinators, Committee Members and trainers of Nepal Scouts along with the staff and Scout Masters from all around the country.