[:en]Province 5 BTC/ PTC Training[:]
January 29, 2020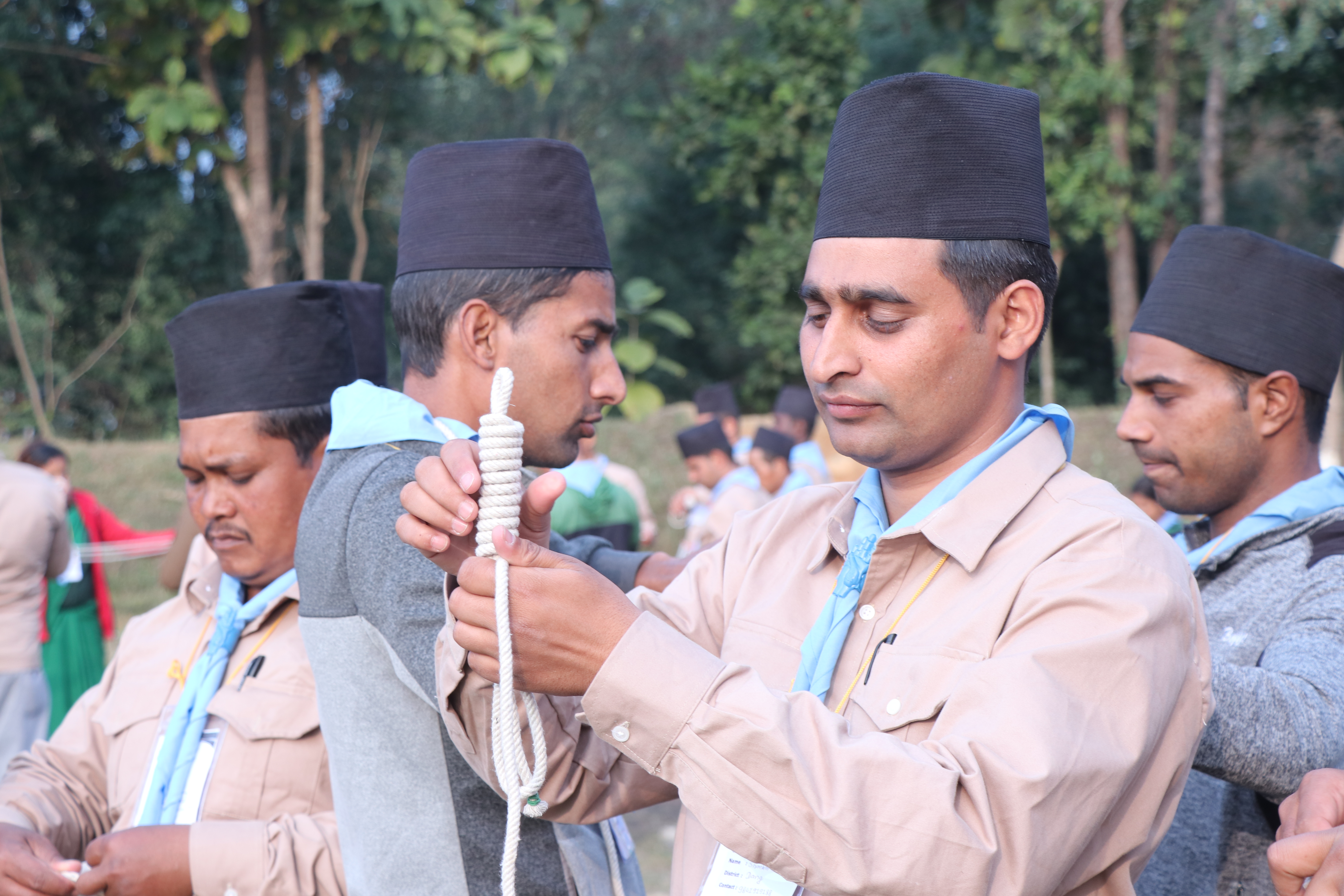 [:en]Nepal Scouts has an immediate need to align its structure with the structure of government for efficient management and development of Scouts and Scouting activities. To meet this need, Nepal Scouts successfully organized Province No. 5 Basic Unit Leader's training from 17th Jan. to 22nd Jan. 2020 at Armed Police Force, Training Center, Bardaghat, Nawalparasi.
532 enthusiastic Participants from 109 Local Units were trained during the main training phase. A dedicated Team consisting of Volunteer Scouts and Professional Staffs under Technical Training Team and Logistics Management Team ensured the efficient and quality delivery of the training courses to the participants. A total of 97 training team member, 15 professional staffs, 13 Service Team members put their efforts together to make the event a grand success.
On 18th Jan. Hon. Shankar Pokhrel, Chief Minister, Province No.5, and Chief Guest of Opening Ceremony hoisted the flag and inaugurated the Province No.5 Basic Unit Leader's Training formally in presence of cabinet ministers and other dignitaries of Province No.5. He anticipated that the training will make clear to participants about their roles as an important messenger of peace, prosperity and happiness for creating a better society.
The dedication of the planning team proved successful to integrate the diverse group of participants with each other and promote Team Spirit through Patrol System. The vivid reflection of Fundamental Principles of Scouting was observed in the behavior of the participants during the sessions and activities. Cleaning of periphery of Mayadevi Temple was done as a Community Service Project.
The Closing Ceremony held on 22nd Jan. 2020. Chief Scout Honorable Minister of Youth & Sports Mr. Jagat Bahadur Sunar(Bishwakarma) was present to congratulate and welcome the new leaders of Nepal Scouts. He also handed over the certificates to the participants, training team members and support staffs. Besides the main training event, local stakeholders, college/School chiefs and community people were also oriented during the training.
[:]