STV ACTIVATE event Phase II conducted in Nepal
August 20, 2018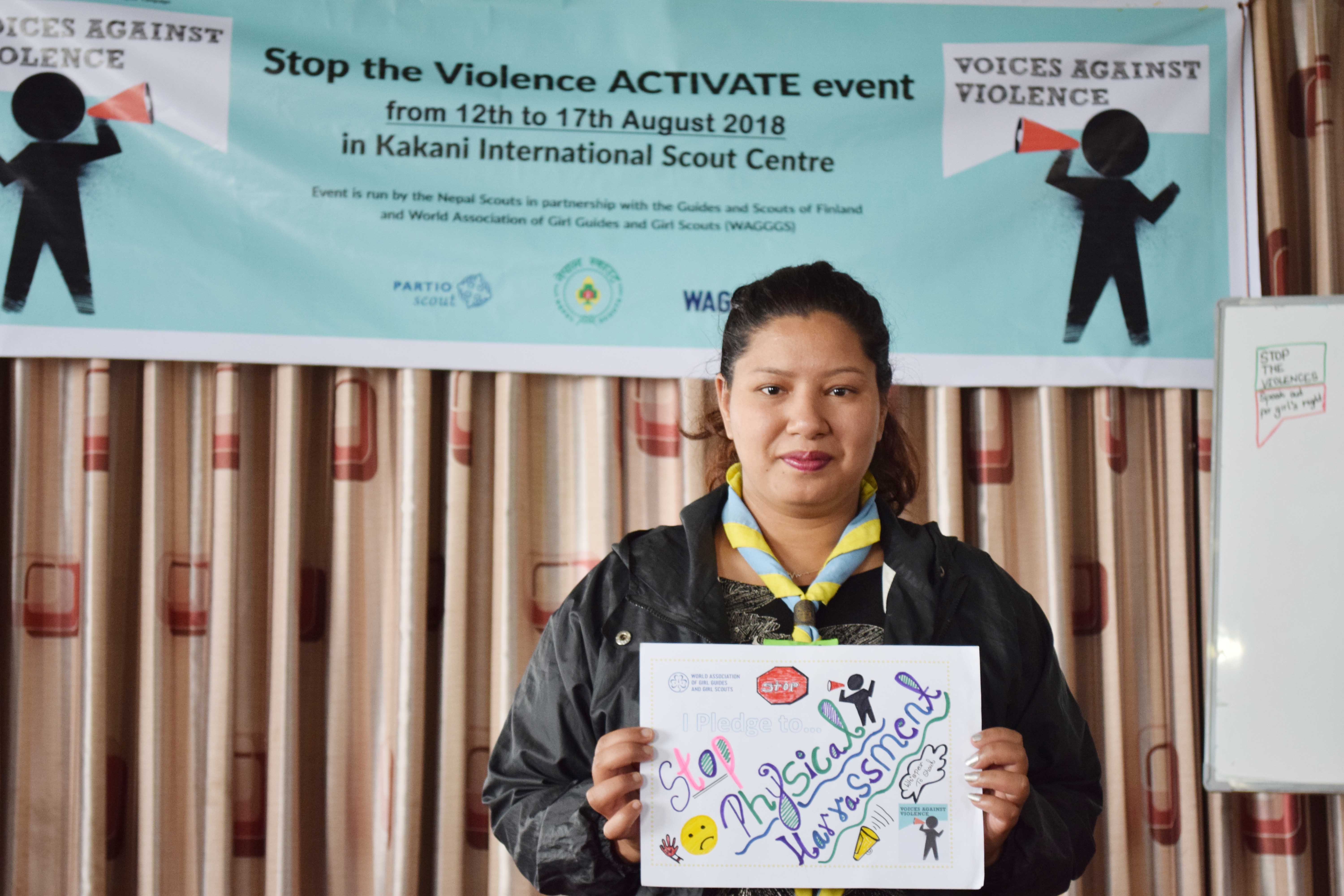 With an aim to put violence to end, Stop the Violence ACTIVATE event was run by Nepal Scouts in partnership with the Guides and Scouts of Finland, Friends of Asia Pacific WAGGGS and World Association of Girls Guides and Girls Scout. Five days event was held at Kakani International Scout Centre, Nuwakot, Nepal. The event was held from 12th to 17th August 2018, with a total of 25 participants from 8 different districts. It included scout leaders and Rover/Rangers from Bhaktapur, Lalitpur, Nuwakot, Chitwan, Rasuwa, Makawanpur, Parsa and Gorkha districts. This event was planned by 15 members in planning team, where 13 facilitated the event.
The programme was led by the WAGGGS Programme Coordinator and Lead facilitator Ms. Prerana Shakya. The event was concluded as per the VAV curriculum introduced by WAGGGS. Participants were introduced to different forms of violence including myths and stereotypes. Participants were much more influenced during the session lead by Advocate Kritagya Rai, which was done through video conference call in Skype, where they were introduced to National legislative against different types of violence. This type of conference call was conducted for the first time ever in the history of Nepal Scouts training.
The training was conducted smoothly. During the event, participants made a Pledge to "Stop the Violence" depending as there places. Likewise, some of them shared their experience of how this event has bought awareness and empowered them to take action against violence in the community.