[:en]The National Integration Camp , Sikkim[:]
January 28, 2020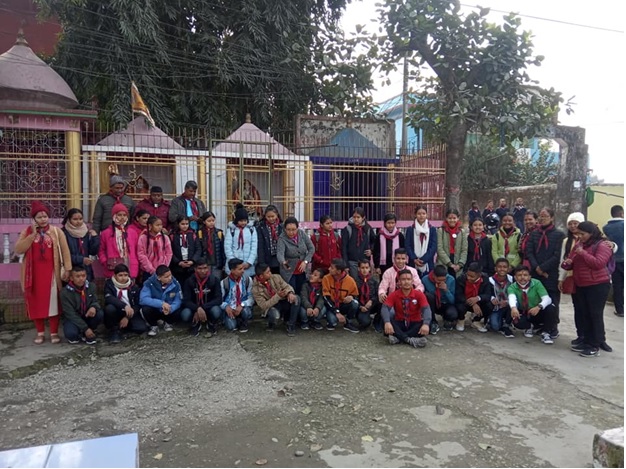 [:en]The Bharat Scouts and Guides is currently running The National Integration Camp with the intention of nurturing the sense of unity and to facilitate the exchange of information, ideas, cultures, and language amongst the youngsters from across the South Asian Countries. Nepal Scouts is also avidly participating in the Camp.
With the total of 49 participants from Jhapa, Rupandehi, Kathmandu and Udaypur, members of Nepal scouts is actively being involved with the camp's aim of cultural integration by taking part in various festivals and also presenting their own cultural program in the camp.
The camp is currently being led by appointed contingent leader Ms. Shivani Dewan from Jhapa. All the members are hence involved in the camp events such as exhibition, integration march, integration game, camp fire, festivals of crafts and cultures, history, food habits and much more.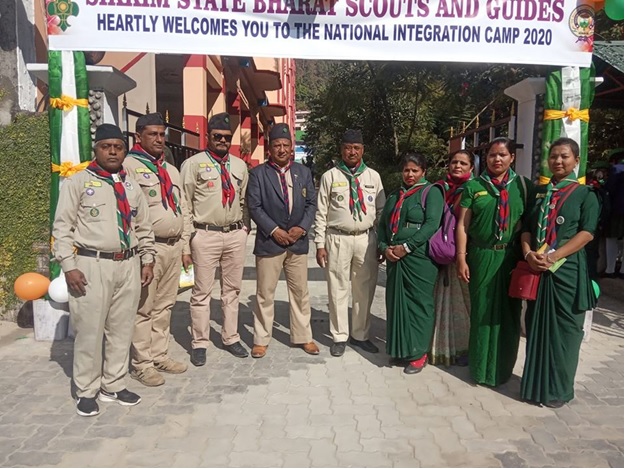 [:]