[:en]YESS Girls joined Nepal Scouts[:]
February 3, 2020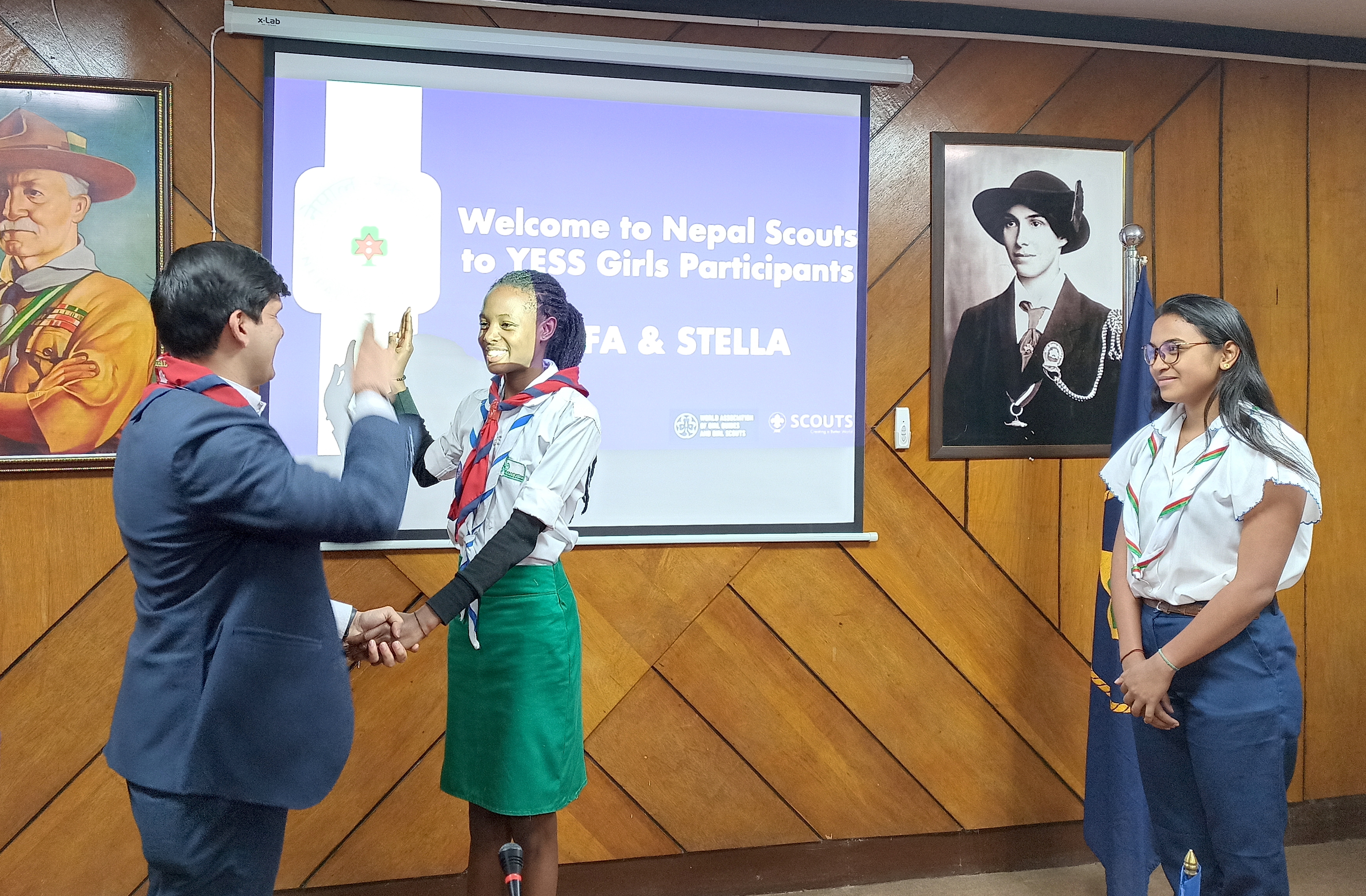 [:en]Feb,3,2020 Under YESS Girls Movements program Youth Exchange South to South, two international YESS Participants Ms Stella from Madagascar and Ms Safa from Rwanda officially started their exchange tenure in Nepal Scouts.
Director of Nepal Scouts Ram Prasad Bhattarai welcomed by offering Nepal Scouts National Scarf which was followed by introductory sessions. During the program, participants were introduced with general overview of Nepal Scouts, code of ethics, working culture and office working strategy.
The girls were discussed about the programs and projects and other necessary information about Nepal and Nepal Scouts. YESS alumni is supporting the girls with accompany and stay.
[:]