[:en]"Heritage Cycling" on International Day of Peace 2021[:]
September 27, 2021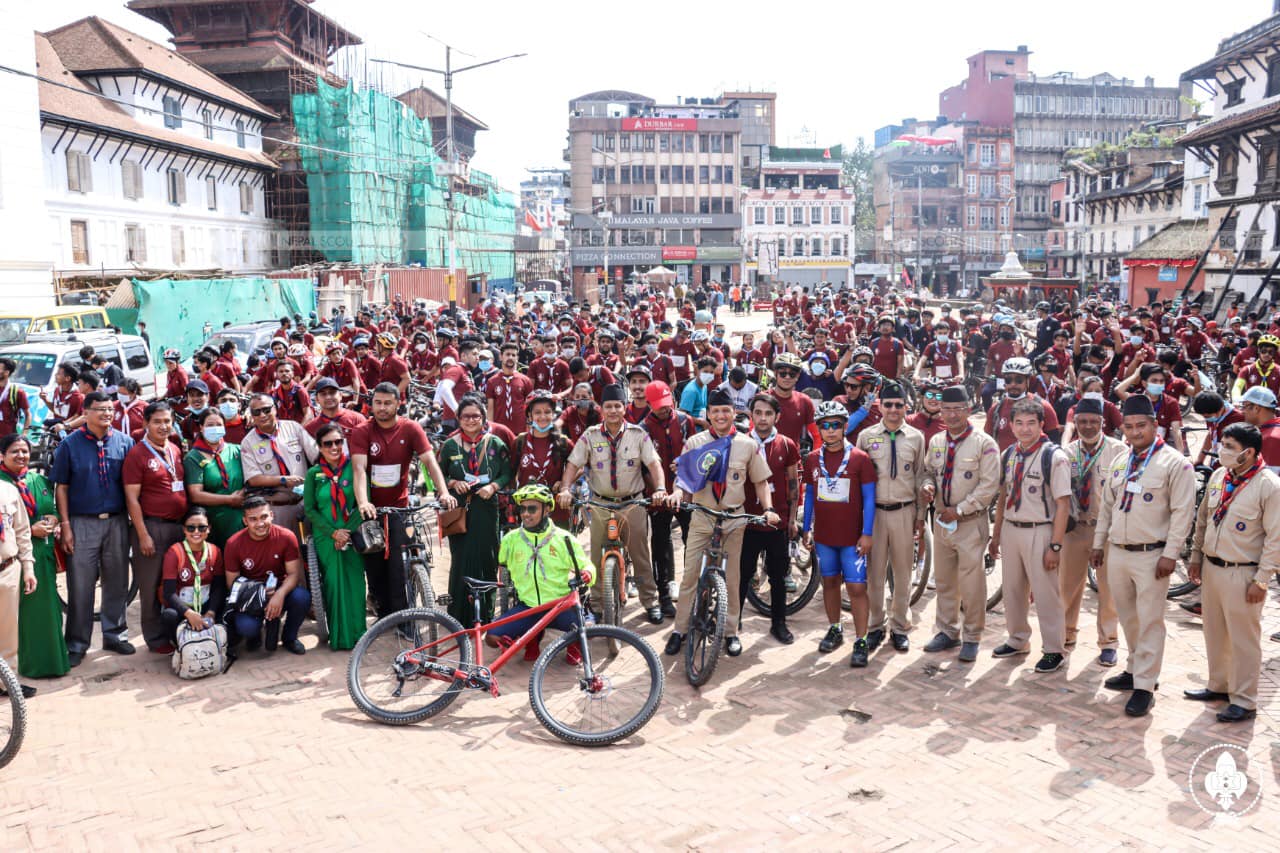 [:en]Nepal Scouts organized Heritage Cycling today to mark the International Day of Peace 2021.
This was the final event of this year which was followed by more two events, which were organized by Nepal Scouts nationwide in solidarity with International Day Peace.
There was a total of 653 Scouts all over the Provincial and National levels who participated in the Cycling event. The cycling event was initiated from seven different important heritage sites (Patan Durbar Square, Bhaktapur Durbar Square, Pashupatinath Temples, Boudha Stupa, Budanilkantha Temple, Swoyambhunath Stupa, and Bagh Bhairab Temple, respectively) of Kathmandu Valley and mass gathered in Basantapur Durbar Square at the end of the event. Likewise, Scouts from Province Level also gathered at other heritage sites of Nepal i.e., Lumbini, Birthplace of Gautam Buddha and Janaki Temple,
On the occasion of this event, Nepal Scouts National Coordinator Mr. Lok Bahadur Bhandari stressed keeping Nepal Scouts' commitment to Peace Building and the responsibilities of Scouts towards the Nation. He emphasized the relationship of peace and harmony with liberty. He also advised keeping going for the sustainability of peace and harmony from all levels of the Nation.
[:]