25th World Scout Jamboree
August 17, 2023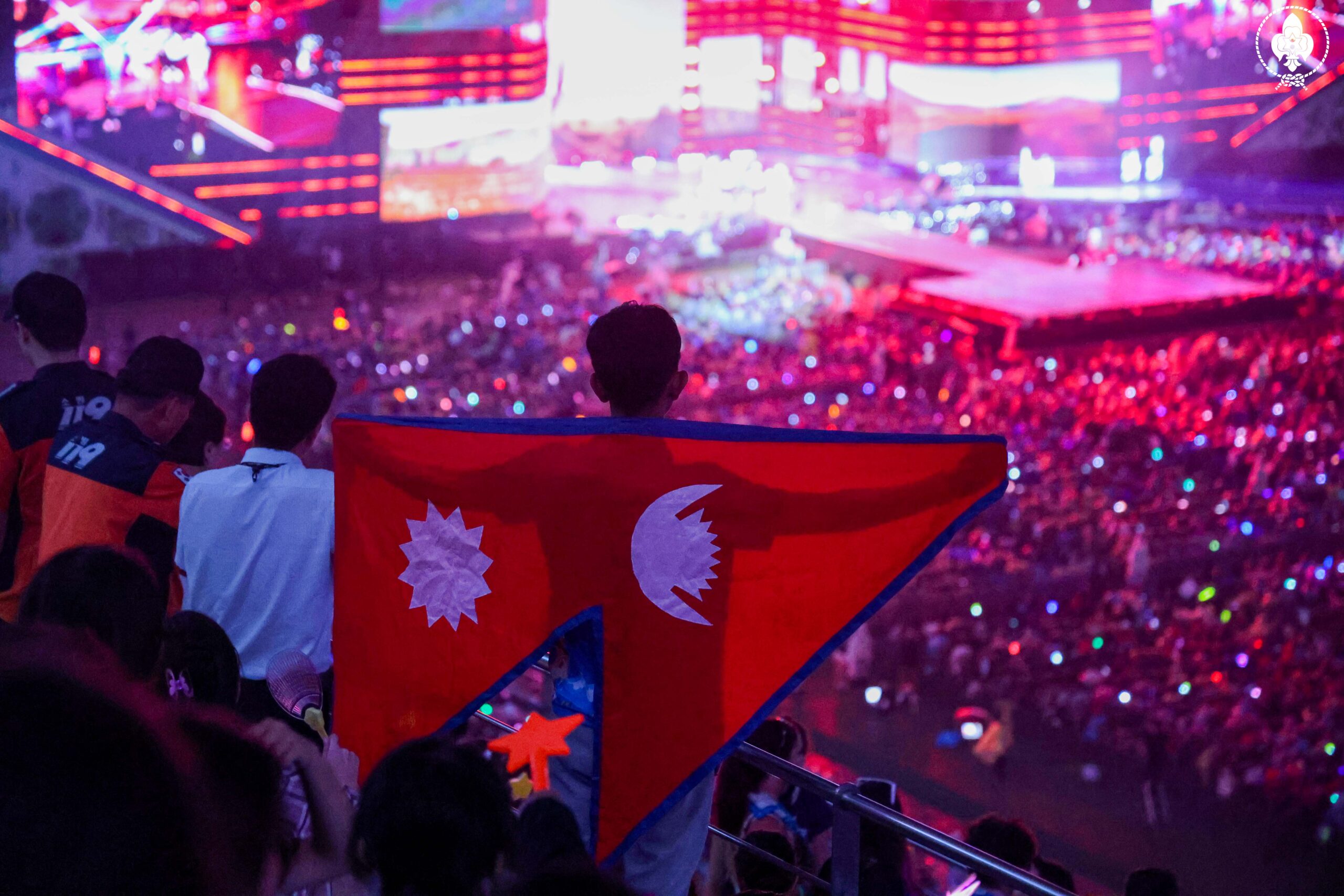 More than 43,000 Scouts and International Service Team volunteers from 158 National Scout Organizations touched down in South Korea for the 25th World Scout Jamboree, one of the world's largest outdoor events for young people, and the first global gathering of Scouting since the pandemic.
Whereas, over 163 scouts from Nepal Contingent had also attended this enormous event in different category (i.e. 7 Contingent Management Team (CMT) of National Headquarters, 40 International Service Team (IST – Adult Volunteers), 116 Youth Participants & their respective Unit Leaders).
The event, being hosted by the Korea Scout Association with support from government partners and local authorities, will take place from 1 to 12 August on a 3,000-acre campsite in SaeManGeum, Jeollabuk-do province. Over the course of 12 days, young people between the ages of 14 and 17 had a once-in-a-lifetime opportunity to take part in a wide range of educational programmes and outdoor adventure activities that promote peace, sustainability, cross-cultural exchange, and leadership skills.
Nepal Contingent have created a unique experience to connect, learn among young people around the world and get inspired as active global citizen to tackle some of the most pressing issues facing our planet. Similarly, our scouts and adult volunteers also have exciting ceremonies featuring Korean cultural performances, K-Pop and orchestra musical acts, inspiration from Bear Grylls, Chief Ambassador of World Scouting.