[:en]Capacity Intensification Workshop for Trainer[:]
January 6, 2020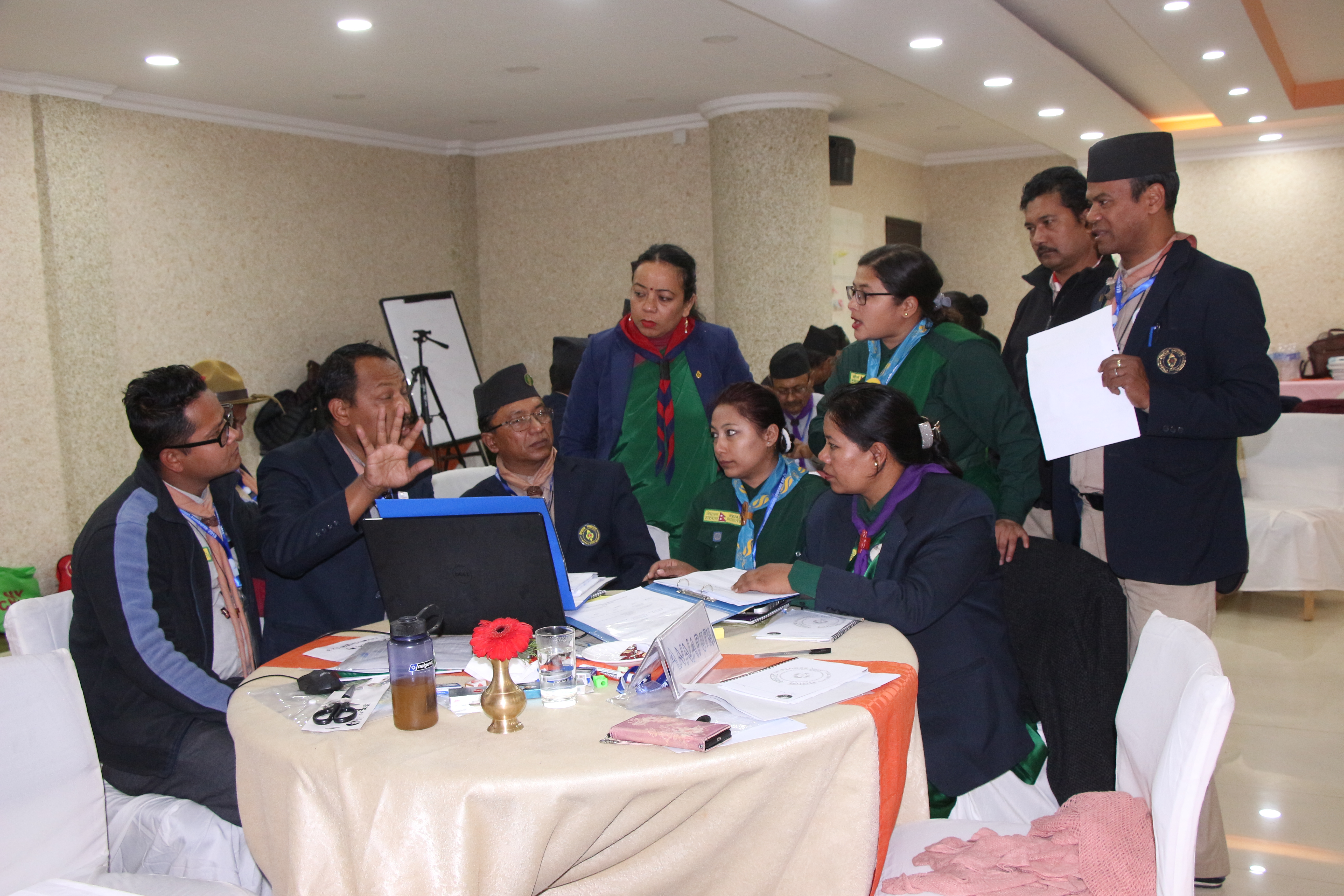 [:en]Nepal Scouts organized two days Capacity Intensification Workshop for Trainer from 2076.09.18 to 2076.09.19 at Airport Hotel, Sinamangal. 52 participants from 10 districts participated in the workshop.
The objectives of the workshop were to ensure uniformity and standard level of Boys/Girls Scout BTC/PTC through Capacity Intensification of the Trainers, to orient Training Pool Members of Nepal Scouts on Standard Operating Procedures(SOP) of BTC and PTC Trainings, to receive relevant inputs of Trainers for upgrading the SOP and to ensure effective execution of SOP by Training Pool Members in upcoming Trainings.
During two days' workshop, the trainers discussed and reviewed the contents of SOP; session breakdown, toolkits, and powerpoint presentations. Group presentations were done to share the outcomes of Group discussions. The presentations were facilitated by the panelist. The workshop also included presentations on Adult in Scouting by Bijendra Dhwoju, Member, Ad-Hoc Committee. Different evaluating mechanisms were used to collect feedback from participants. About 60% of the participants strongly agreed that the objectives of the workshop were met. 45% of participants rated Orientation on SOP as the most helpful topic included in the workshop. The participants also suggested organizing this type of programs more often. They also advised to follow each one of the five dimensions of Youth Programme as a theme of session division in a day.
The chief guest of the closing session, Hon. Youth and Sports Minister, Mr. Jagat Bahadur Sunar Bishowkarma, mentioned that the content faces of participants indicate the success of the Workshop. This workshop has increased the responsibility of Trainers to put their best efforts to expand Scouting to each and every school and local unit of Nation. Their efforts will be a remarkable contribution to the character development of youth as a responsible citizen and fulfill the mission of the Nepal Government.
[:]