[:en]Children with PM 2020[:]
January 3, 2020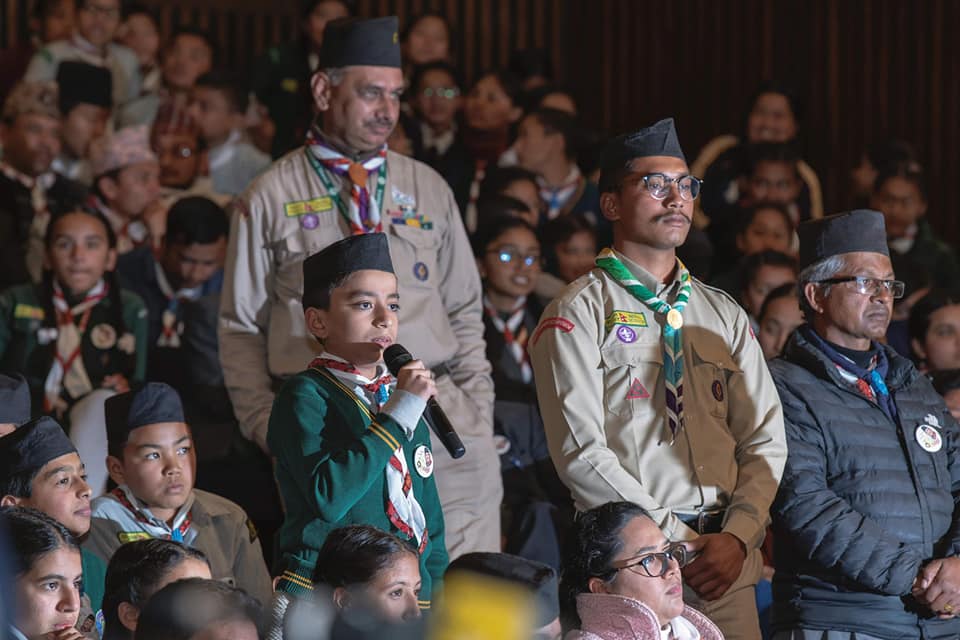 [:en]Nepal Scouts successfully organized remarkable event 'Children with PM' in close coordination with the Office of Prime Minister and Council of Ministers in the special presence of the Rt. Hon. Prime Minister and Patron of Nepal Scout Mr. K.P Sharma Oli along with his beloved wife Mrs. Radhika Shakya. The event was accompanied by Minister of Youth and Sports Jagat Bahadur Bishwakarma along with many other distinguished guests.
More than a thousand school children participated in the event where they interacted with PM regarding their welfare now and in the future. PM Oli thoroughly inspired the young children with multifarious and judicious answers to all their queries by joining the dots of indecision and confusion among the young generation. In the same event, Prime Minister K.P Sharma Oli also inaugurated the Annual Report of Nepal Scouts of the year 2019.
The event was then followed with the gesture of appreciation in which National Coordinator of Nepal Scouts Mr. Lok Bahadur Bhandari presented Prime Minster with a token of love. All the children in the event also received a distinct gift from the Prime Minister. The event concluded in a joyful tone where children valued the interaction and also acknowledged the wisdom and amusing replies from the Prime Minister.
[:]