[:en]Hear Me Now Webinar[:]
October 15, 2020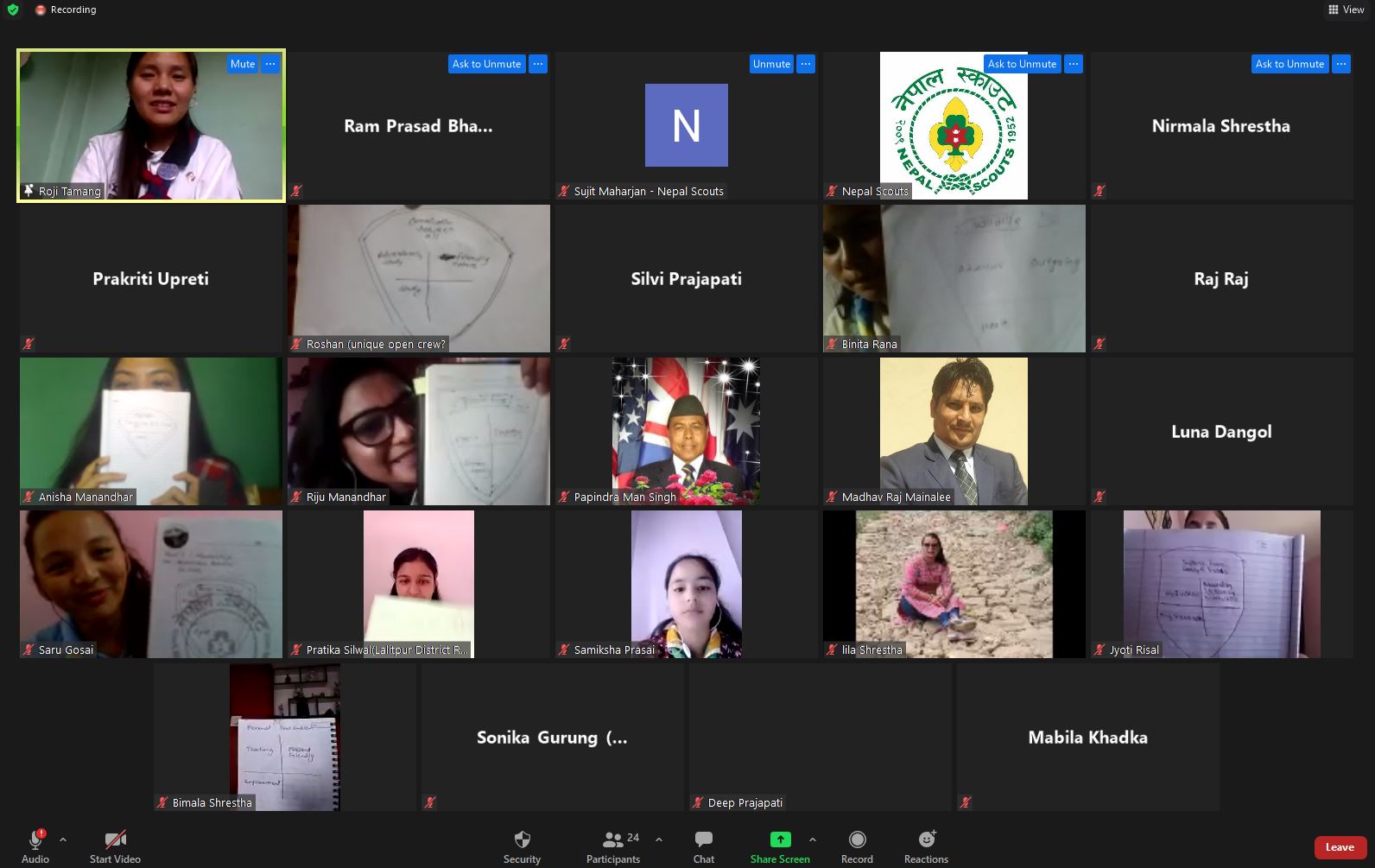 [:en]On the occasion of International Day of the Girl 2020, Nepal Scouts has conducted the #HearMeNow Webinar Training on 15th October 2020, which was designed by the WAGGGS (World Association of Girl Guides and Girl Scouts) for the girl guides and girl scouts from all over the world to make their voices heard on International Day of the Girl 2020.

It is the coeducational activity Pack (Dowload HEAR_ME_NOW) so all the young generation of all genders can fully participate in this campaign. With the active participation of Scout Leaders and Rover Ranger Scouts from different parts of the country, the training was very interactive and fruitful as the three young leaders' speakers (Saru Gosai, Riju Manandhar, and Roji Tamang) run the session in a very interactive and effective way.
The director of Nepal Scouts Mr. Ram Prasad Bhattarai said, to make sure that Nepal Scouts is planning to implement more and more activities related to WAGGGS and enhancing the Girl Section of Nepal Scouts. He also said that we all boys and girls scouts should walk together joining hand in hand to bring gender equality in our society and to make the voice heard of every individual as the theme of IDG2020 is also 'My Voice, Our Equal Future'. The program gets more delighted with the presence of the National Coordinator of Nepal Scouts Mr.Lok Bhahadur Bhandari with his inspiring and supporting speech.
The overall session was focused on Hear, Me, and Now where Hear session covers the part that why is it important to listen and Me session focused on the causes that we are passionate and care about and at the end, Now session help us how to take action to make our voices heard for our better and equal future.
[:]