Helen Storrow Seminar 2021 Pop-up
October 3, 2021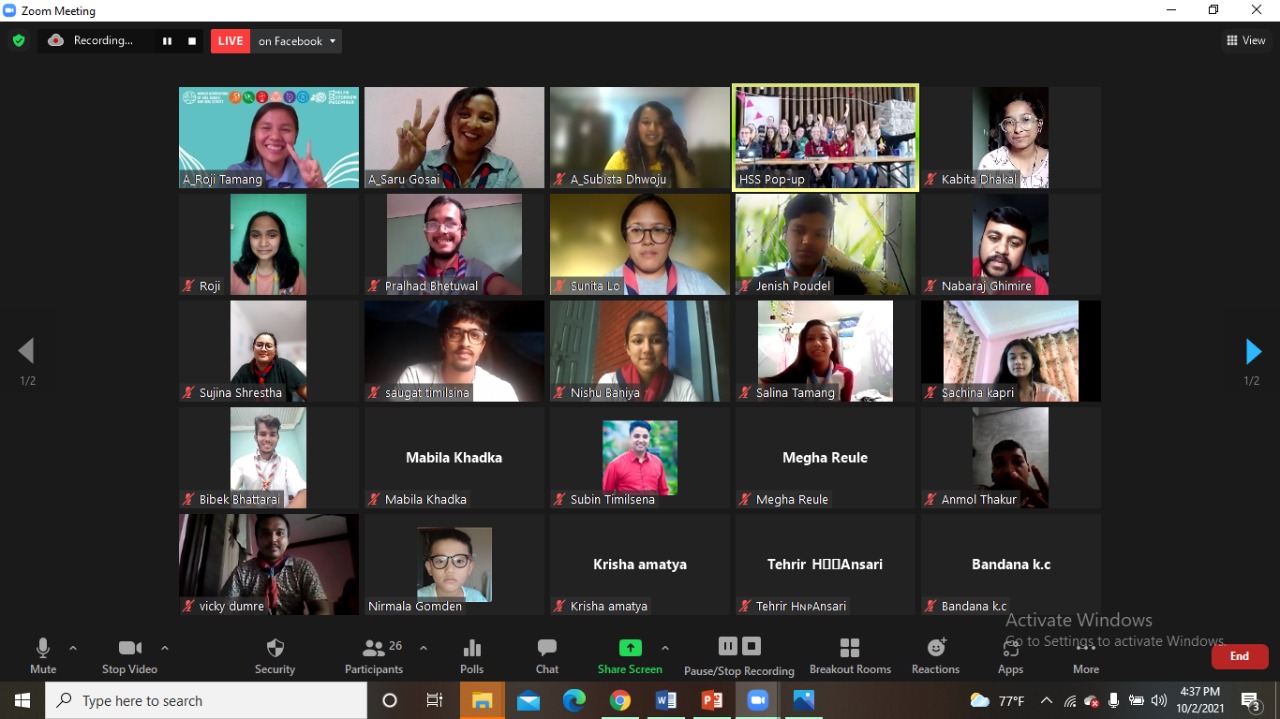 [:en]Nepal Scouts had kicked off the Helen Storrow Seminar 2021 Pop-up for the first time. The pop-up was started on 2nd October 2021 and will end on 4th October 2021.
Helen Storrow Seminar is based on the theme "Leading Change for Equity, Nature and the Climate". WAGGGS Leadership Mindsets session was run and delivered information on Helen Storrow Seminar and pop-ups event.
Similarly, the virtual pop-up connections with the Girl Guides from the Netherlands were also participated and interacted with each other with Nepal Scouts participants. Altogether there were 40 participants in the pop-up.
Day 2: Nepal Scouts Helen Storrow Seminar 2021 Pop Up Event.
The session for Day 2 entitled "Environment and Environmental Issues" was based upon the theme Environment.
The session started with a review of the previous day and a reflection video. 38 participants were actively involved in session activities like Identify, Problem Tree, Lens of Nature and writing and sharing of letters to our past and future generation to raise awareness on environmental issues.
The responses of participants to the feedback questions revealed the impact of the session activities upon the participants and their enthusiasm to create change in their local communities.
Day 3, the last day of HSS Pop Ups Event, the session on "Be the Change" has been delivered to the participants.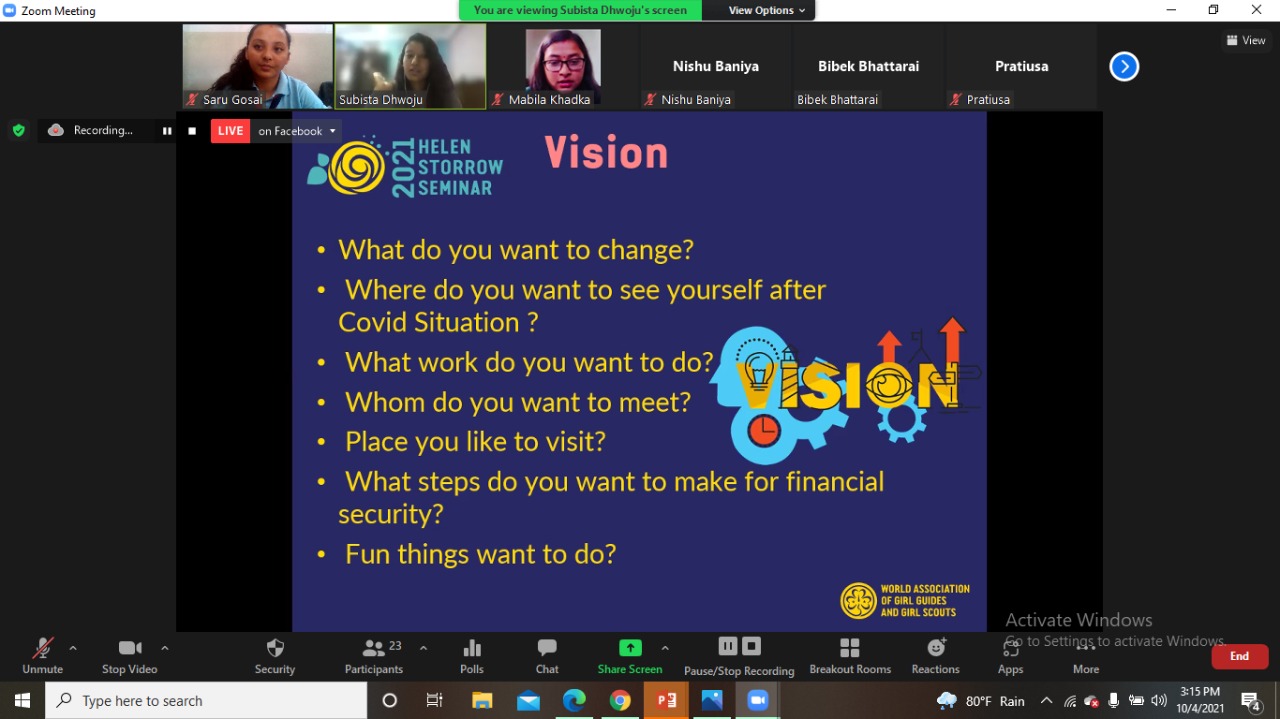 The session was started with the review and reflection video of Change makers. The session of Interest, Matrix mapping and transforming vision into reality activities were very interactive and engaging which helped participants to shape their own interest and vision.
The session on SMART analysis, SWOT analysis etc were very informative which helped participants to think some instructions and do some analysis before, during and after running their projects, events and even other essential things in life. Participants gave us very good feedback and they said that the whole session was information and essential even the content provided by planning and organizing team were so standard and different and will use these in their own life also.
After 3 days long event on various topics closing of Helen Storrow Pop Up Seminar organized by Nepal Scouts was done successful with great remarks. Even though our main event is completed the side events and Helen Storrow Seminar and Pop Ups will continue for whole October month.
[:]