Membership Growth Coordinator's Meet 2080
November 2, 2023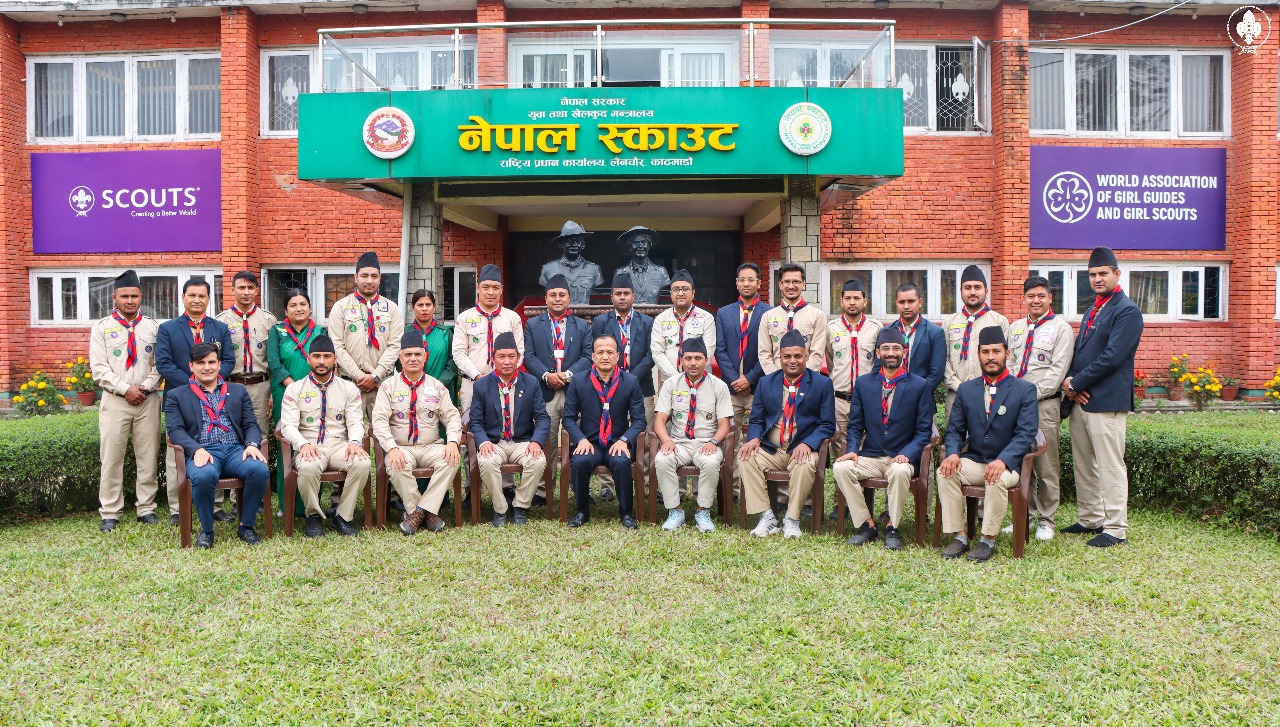 Nepal Scouts has successfully conducted the Membership Growth Coordinator's Meet at KISC, Nuwakot on 13 to 15 Kartik 2080.
It was mainly focused on the review and effective implementation of the membership growth strategic plan of Provincial Membership Growth at all the local levels. Participants gave their full effort to set the goals and objectives which will guide them step-wise for the next two years (2024 to 2025).
The seminar was led by Mr. Ravi Khanal – APR NSO Membership Growth Coordinator of Nepal Scouts. Province Coordinators, Province Membership Growth Coordinators along Province Staff members have actively participated.
Official closing was held at National Headquarters with a presentation on Growth Sustainability by Director Mr. Ram Prasad Bhattarai. Likewise, National Coordinator Mr. Lok Bahadur Bhandari stressed Governance and the target of Growth rate.