MoP Local Coordinators Meet – 2023
February 22, 2023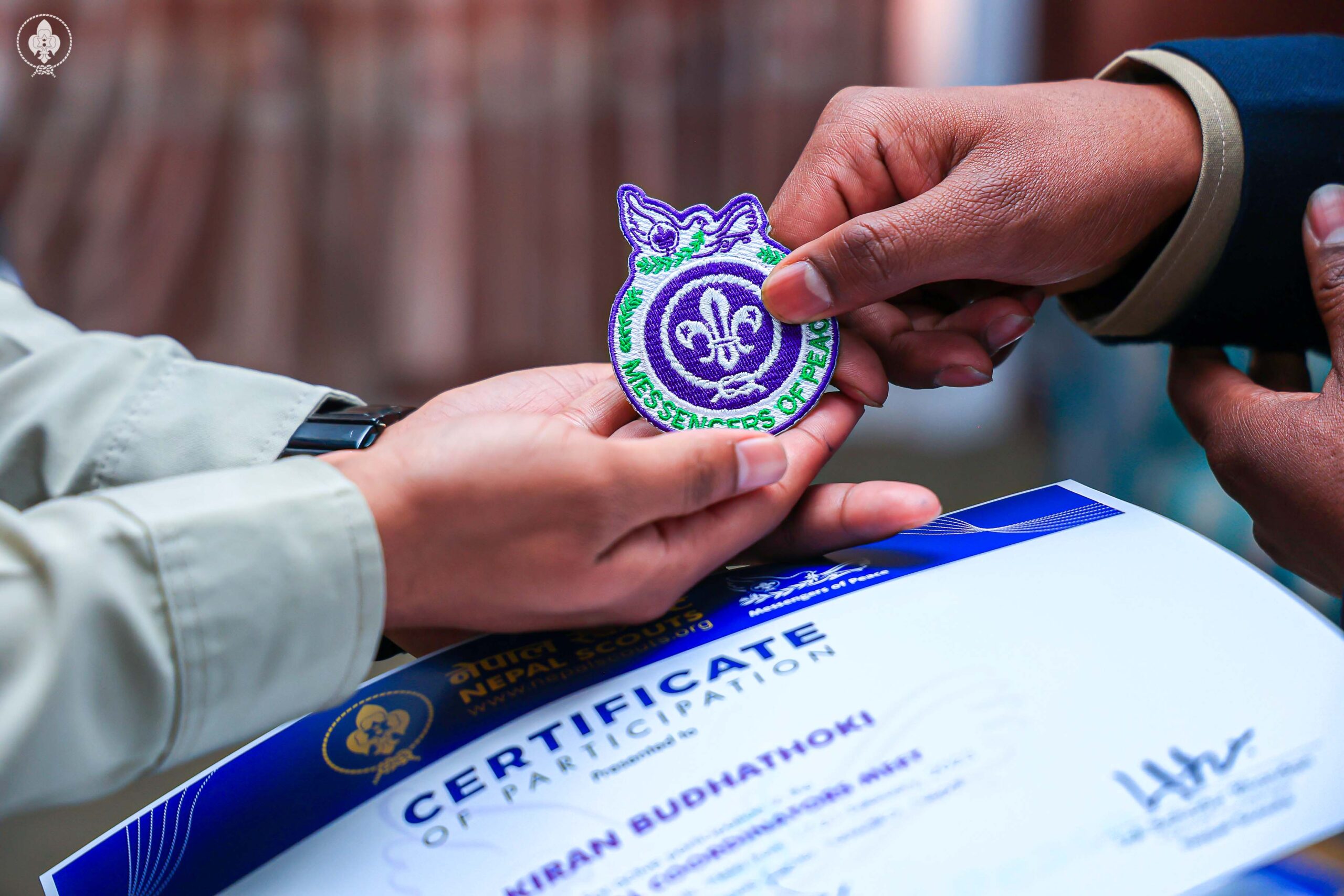 With the focus of creating a peaceful future, a 5 days Messenger of Peace (MoP) local coordinators meet was conducted at Kakani International Scouts Center from 17th February – 21st February, 2023. A total of 32 participants representing 7 provinces participated for the duration of the meet. The meet was focused on the messenger of peace activities that the local association scouts could conduct and involve young scouts as an ambassador of peace.
The session was led by MoP National Coordinator, Mr. Santosh Kumar Thapa along with WOSM consultant, Mr. Dev Raj Ghimire and Director of Nepal Scouts and Asia-Pacific Region Core Team Member of Messenger of Peace, Mr. Ram Prasad Bhattarai. The session was focused on the introduction to Messenger of Peace along with Better World Framework. Furthermore, the importance of local coordinator and the network that could be build for the messenger of peace was also discussed. The meet also highlighted the need of branding and uploading the projects along with the services hours.
A closing remarks was provided by National Coordinator of Nepal Scouts, Mr. Lok Bahadur Bhandari. He emphasized the need of the local coordinator to build peace network and enhance peace education. Furthermore, he also encouraged the participants to conduct such programs in their own local areas and involve the young people along with the community.
Nepal Scouts is continuously working in the field of "Peace Education" and in the further days to come, similar programs will also be conducting. This program also builds the framework for the upcoming program with Finland Guides and Scouts with which Nepal Scouts is working on the holistic area of "Peace Education". Nepal Scouts and Finland Guides and Scouts have collaborated to engage young scouts as a messenger and ambassador of Peace.
Gallery of the Event.