Nepal and Finland Peace Education Partnership Program
August 17, 2022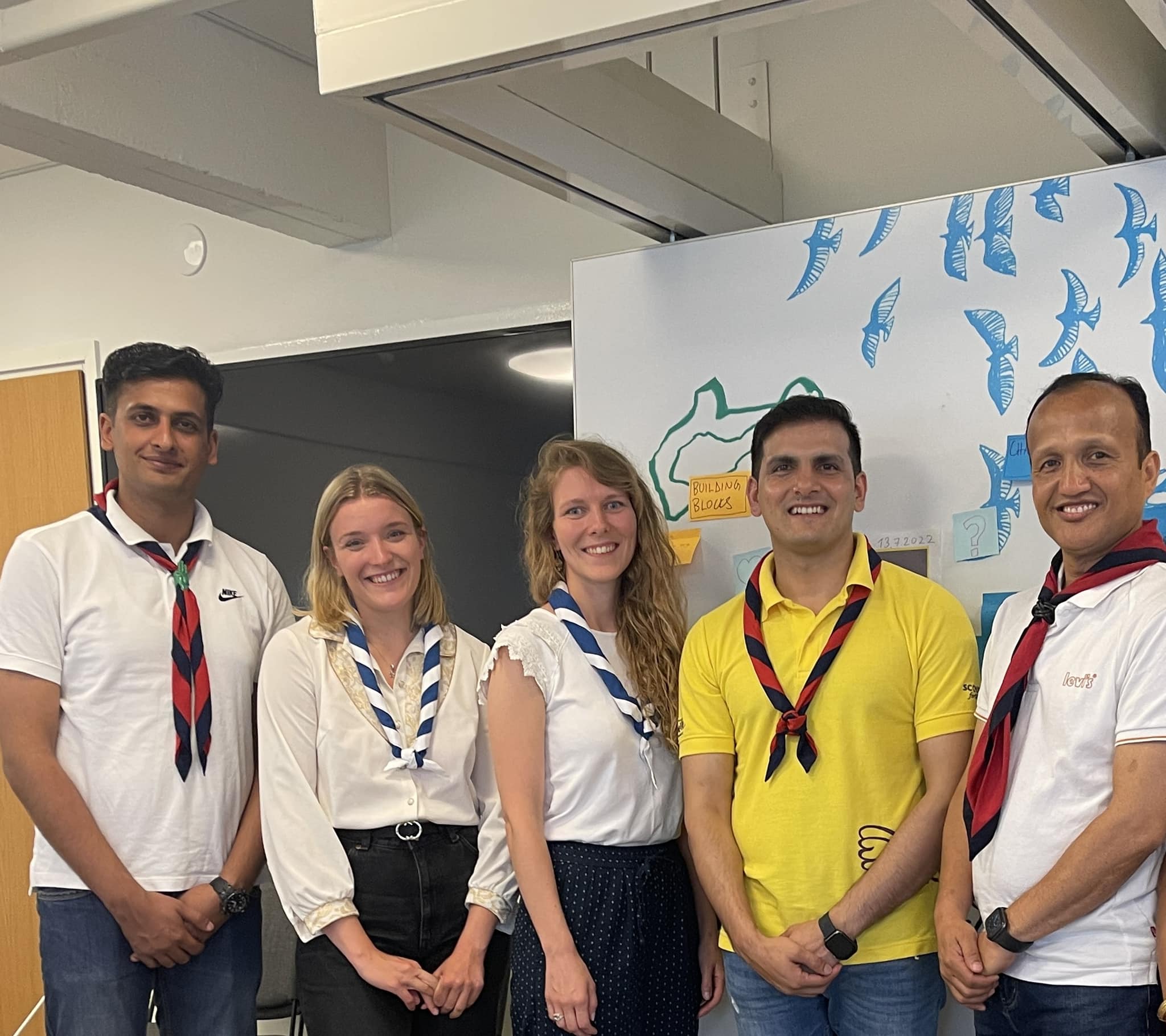 Nepal and Finland diplomatic relations started back in 1974. The two countries have strengthened the relations over the years through mutual respect. Similarly Nepal Scouts and Finland Guides and Scouts also had a remarkable relationship since early 1980s initiating different project with mutual initiation. As part of the initiative, Nepal Scouts and The Guides and Scouts of Finland have embarked on the new journey through a partnership project on the theme "Peace Education".
To strengthen the partnership project, Delegation from Nepal Scouts visited The Guides and Scouts of Finland in Second week of July headed by the Coordinator of National Ad-Hoc Committee Mr. Lok Bahadur Bhandari along with Director Ram Prasad Bhattarai and Project officer Pratik Satyal. This is the first physical meeting with the team after over a year of zoom interaction and dozens of virtual meetings.  The bonding between the teams have strengthened with this visit and the impact of the project in the long run is substantial. During the visit 'Time Out Foundation' one of the partner of the project conducted an orientation for the Nepali delegation showcasing the method which are essential for the implementation of the project. Similarly we have decided to work closely with the 2250 Network to initiate the UN resolution 2250 in Nepal .
Meanwhile the delegation also had a fruitful Meeting with the Member of Parliament of Finland Hon. Ms. Inka Hopsu who is also former International Commissioner of GFS and gave us the insight on how the project can be beneficial to both countries especially to young people in the modern times of technological interaction. Nepal Scouts would  like to thank GSF board members for their valuable inputs on the program and the way forward in terms of our partnership. The Delegation also participated in KAJO 2022 (GFS national Jamboree) after the meeting to explore the dynamics of scouting.
There will be an official visit of Finland team to Nepal in the coming days as part of the project, where the Finnish team will experience and support activities in Nepal.