Scouts DMT at frontline for response and relief in Melamchi.
June 21, 2021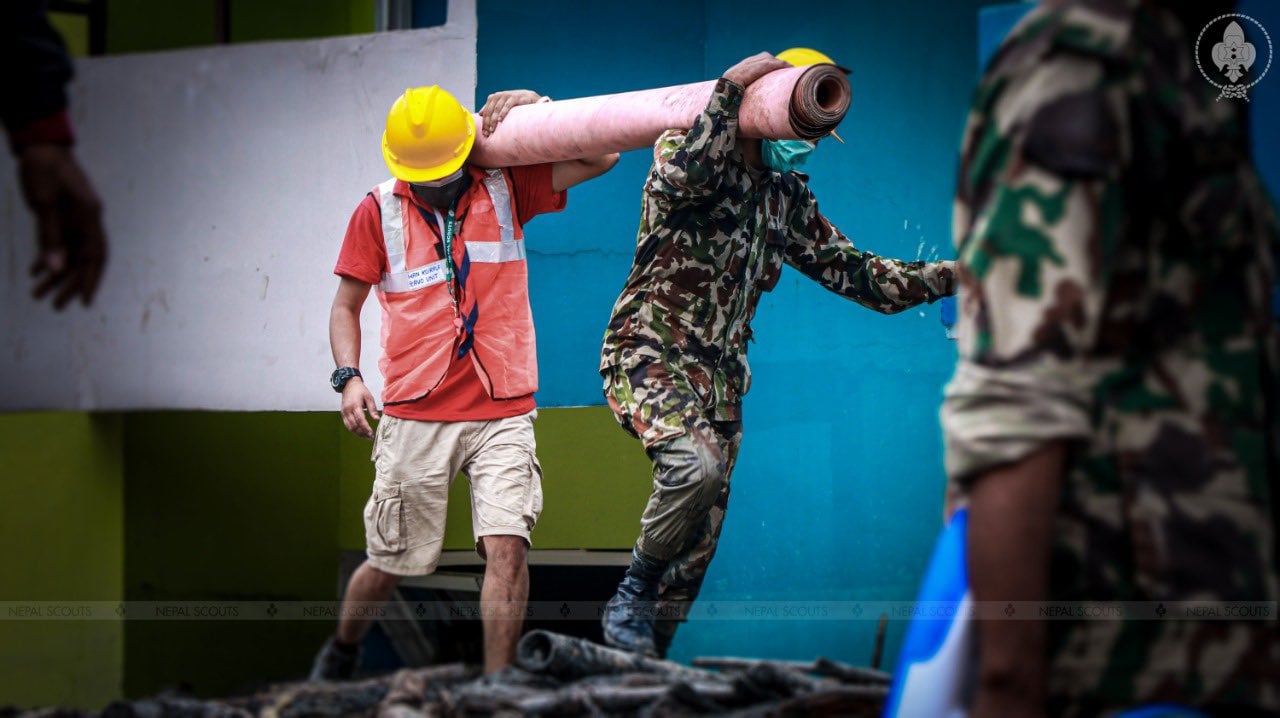 [:en]Emergency two different teams of Nepal Scouts have deployed in the prompt response and relief of the people recently affected by flash floods triggered by unabating rainfall in Melamchi of Sindhupalchowk District. Teams of qualified responders of Nepal Scouts reached Melamchi with 2000 packets of noodles, 105 tarpaulins, and a set of modernized responding items, while other relief items are being collected at the Nepal Scouts National Headquarter.
A total of 17 responders from Kathmandu, Bhaktapur, Lalitpur, Dolakha were garrisoned to serve the purpose. The team has been able to rescue people who were hemmed in inside the houses as well as able to get the belongings from the houses of locals. They have provided services to the people around Melamchi who were damaged due to heavy rains, floods, and landslides last Tuesday.
Scouter Pandey said, I saw the road was all smashed by flood, the situation was terrific, everywhere there was panic due to traumatic situation. When local people saw our team for rescue and with relief material, I noticed a little hope in the faces of flood victims.
A team of Scouts was trained in Disaster Management rescued people trapped in the mud of the flood and safely evacuated belongings from 50 flood-affected houses.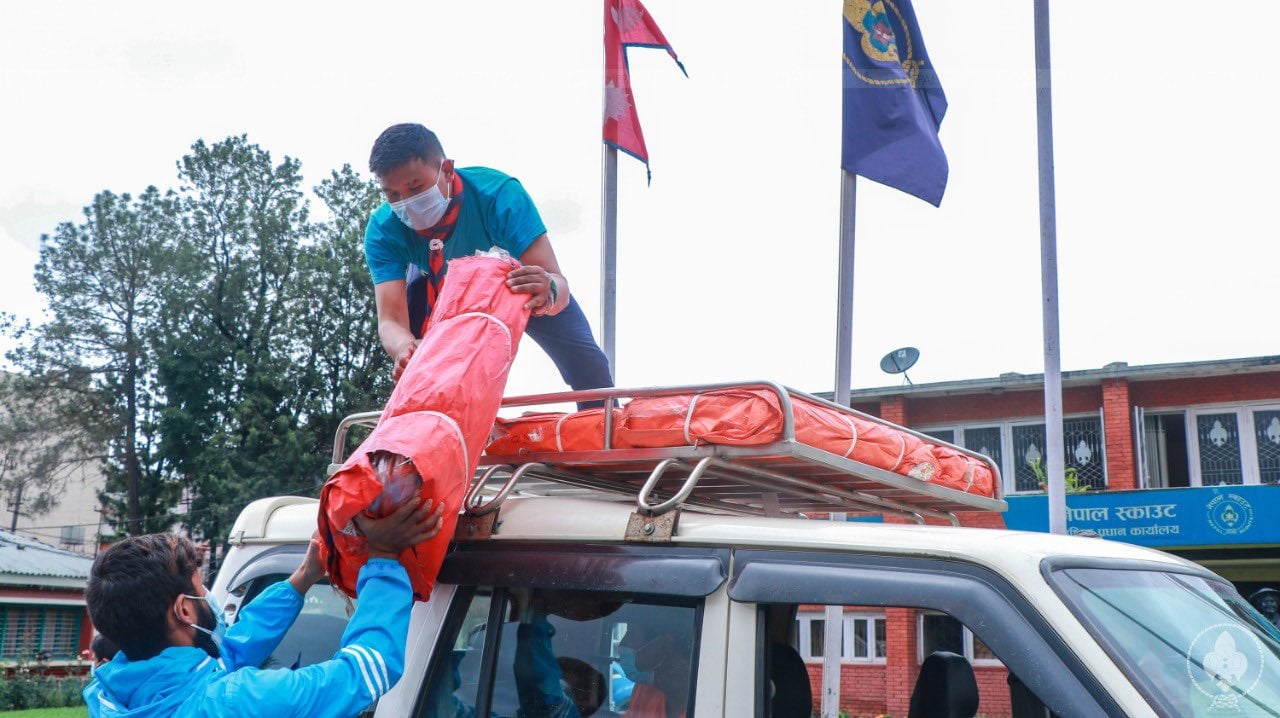 [:ne]Scouts DMT at frontline for response and relief in Melamchi.
Emergency two different teams of Nepal Scouts have deployed in the prompt response and relief of the people recently affected by flash flood triggered by unabating rainfall in Melamchi of Sindhupalchowk District. Teams of qualified responders of Nepal Scouts reached Melamchi with 2000 packets of noodles, 105 tarpaulin and set of modernized responding items, while other relief items are being collected at the Nepal Scouts National Headquarter.
A total of 17 responders from Kathmandu, Bhaktapur, Lalitpur, Dolakha were garrisoned to serve the purpose. The team has been able to rescue people who were hemmed in inside the houses as well as able to get the belongings from the houses of locals. They have provided services to the people around Melamchi who were damaged due to heavy rains, floods, and landslides last Tuesday.
Scouter Pandey said, I saw road was all smashed by flood, situation was terrific, everywhere there was panic due to traumatic situation. When local people saw our team for rescue and with relief material, I noticed a little hope in faces of flood victims.
A team of Scouts were trained in Disaster Management rescued people trapped in the mud of the flood and safely evacuated belongings from 50 flood-affected houses.
[:]