SDGs Consultation Workshop with Young People
August 22, 2023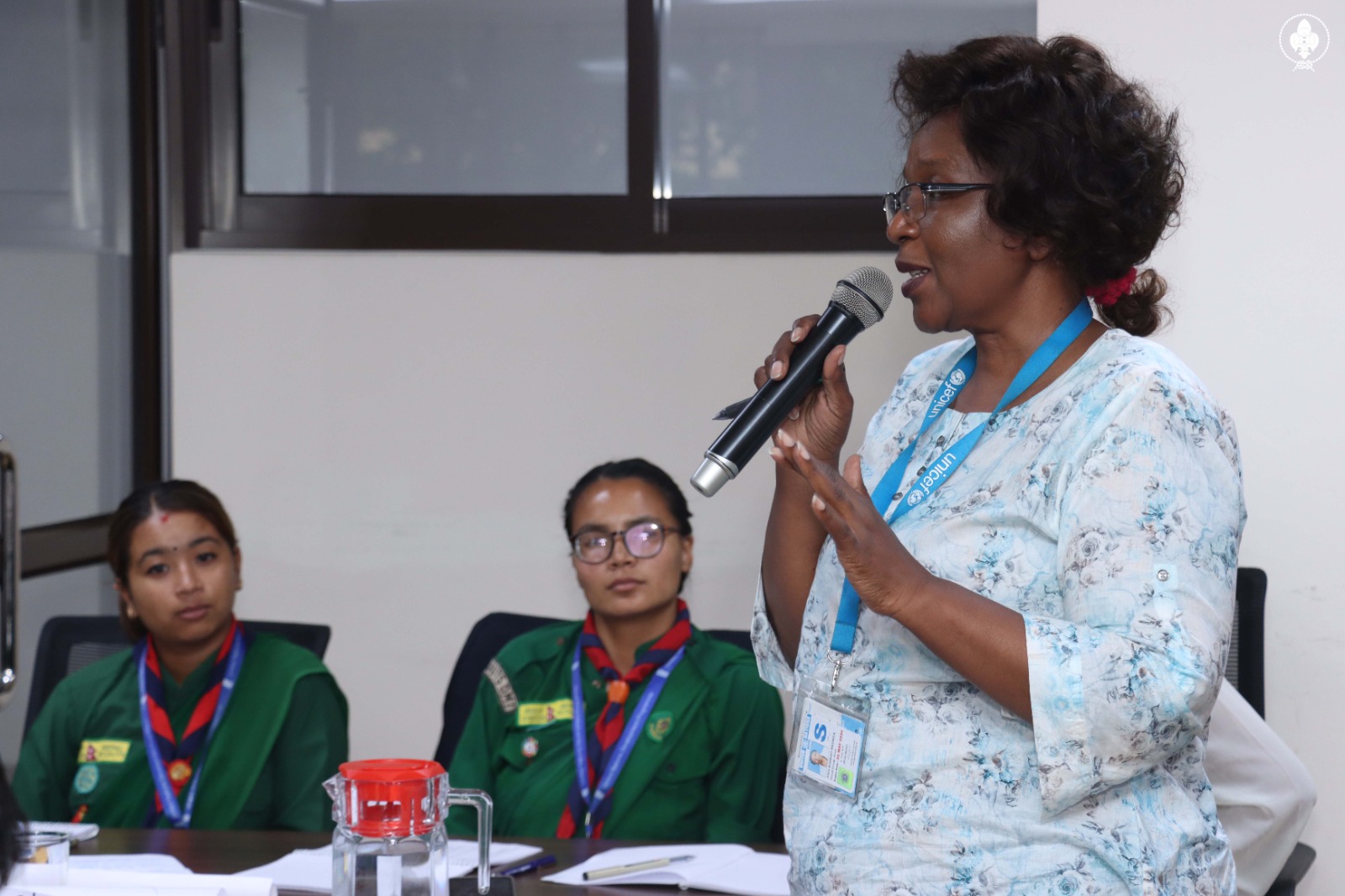 The one-day consultation workshop in regard to the acceleration plan for achieving the SDGs was concluded on 21st August with the active participation from 20 scouts between the age of 15-24 years from Kathmandu, Bhaktapur and Lalitpur.
UNICEF Representative to Nepal, Alice Akunga emphasizes the importance of young people in achieving the goals and accelerating the plan of SDGs in Nepal. She highlighted the long partnership Nepal Scouts and UNICEF Nepal having on different programs and how the young scouts could be part of the SDGs movement. The workshop was focused on five thematic areas: Food Security, Climate Action, Social Protection, Governance and Employment.
The recommendation would be presented at the global summit that is happening in September. In addition to this, Mr. Dev Raj Ghimire provided the scouts on the Scouts for SDGs four thematic areas on how young people can contribute to the global movement. The different programs of Scouts that align with the SDGs were presented during the workshop.
The workshop is now geared to be happening in provinces and getting the voice from all provinces around the country. With the gap that is already widening in terms of indicator in achieving the SDGs goals, the new accelerator plan is taking into account the demographic dividend of the country and making sure all people alongside the institutions are well aware of the changes that the SDGs goals can create.
Further consultation workshops will be a key marker for achieving the target and moving society into a sustainable development outcome. With the scouts movement across all seven provinces, scouts are seen as a key marker that could play pivotal role in changing the behavior and perception of the individual in regards to the SDGs. The recent conclusion of the Scouts for SDGs workshop by Nepal Scouts is also gearing up to accelerate the goals in Nepal.