Freedom Kits Bags
December 22, 2019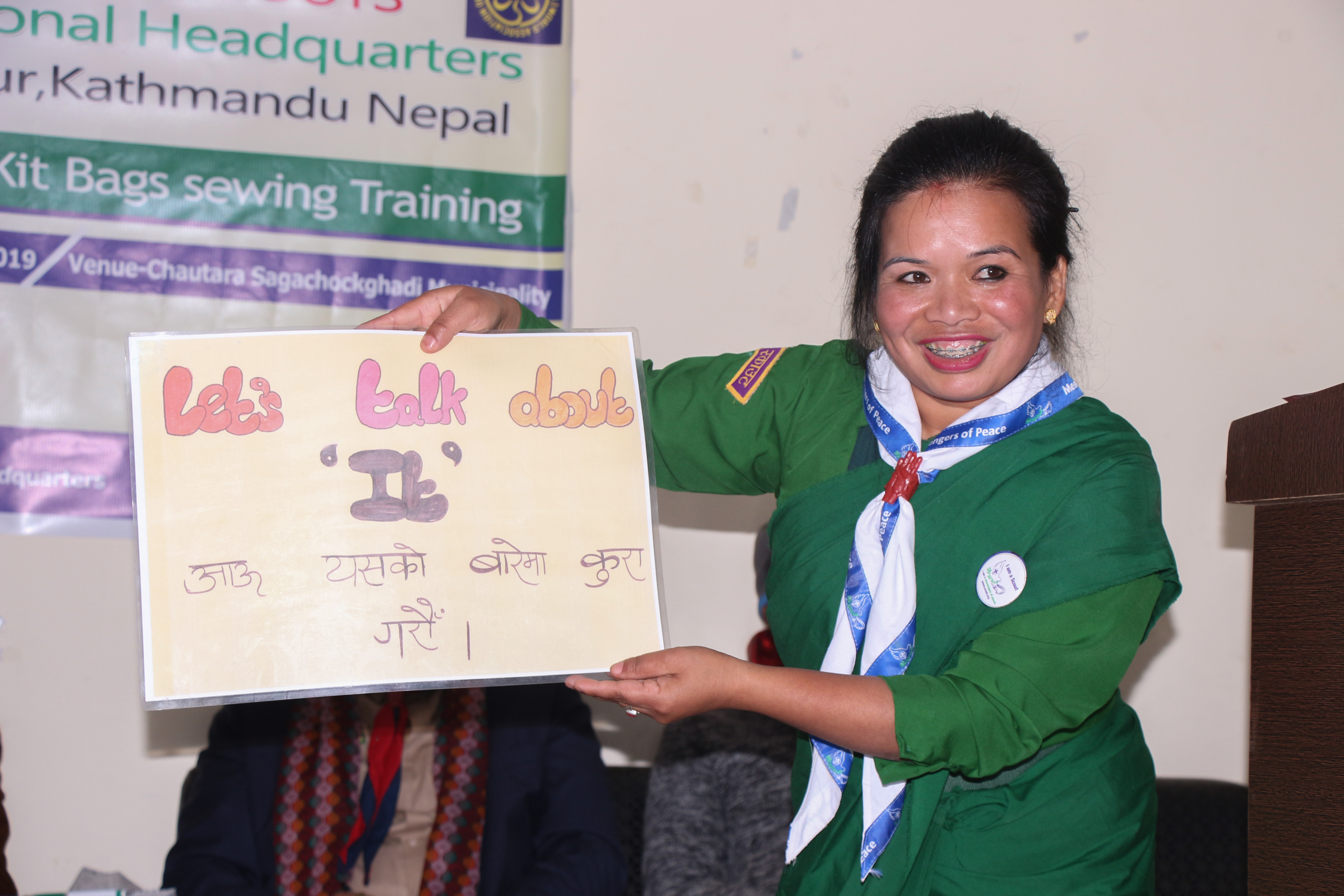 [:en]Life Long Learning Project (3L) provides opportunities for girls and young women to learn life skills so they are better equipped to reach their fullest potential in the changing world. The Project 3L grants are funded by the Friends of Asia Pacific WAGGGS (FAPW). 
This year on the leadership of Project Leader Ms. Nirmala Shrestha of Sindhupalchok district has successfully concluded the "Freedom Kits Bags" project at Chautara, Sindhupalchowk. "The Freedom Kits Bags" project focused on teaching girls about menstrual health and teaching to create sanitary pads.
The main target of the project was to provide skill on producing the sanitary pads along with knowledge of various issues relating to sexual health, menstrual hygiene, public health, human right and environmental issues. During 15 days of training, 20 young girls from school and college level, aged between 16-25 from Sindhupalchok district has actively participated. Participants gained the knowledge and skills to young girls of their respective communities in creating awareness on menstrual health and use of sanitary pads.
Sarita Shrestha of Chautara said it as a beautiful experience of life. It helps in upgrading her skills and ideas of making homemade sanitary pads it's economic benefits and can help her in managing her own expenditure. As being a student, she stated that this skill can create income generating ability. Finally, her commitment was to be with Nepal Scouts movement and to be a part to contribute in this educational movement in her community. She also thanked WAGGGS, Nepal Scouts National Headquarters and Sindhupalchok DHQ for providing this great opportunity.
[:]