[:en]Happy Founders Day[:]
February 22, 2018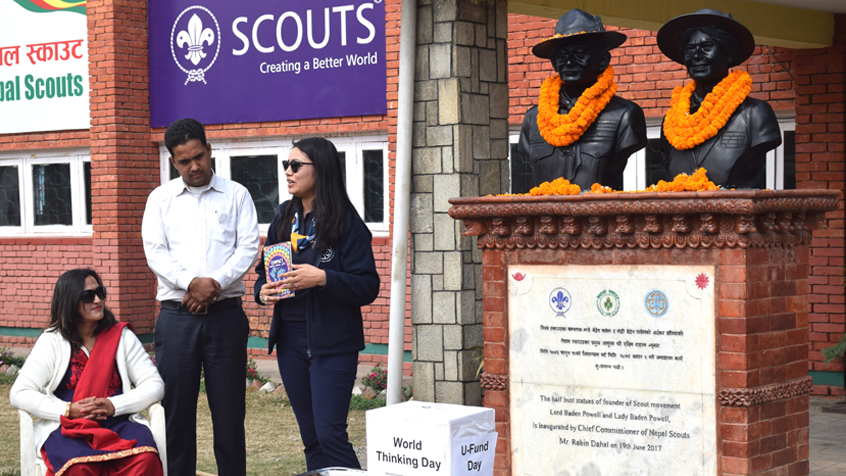 22 February 2018, Nepal Scouts, National Headquarters' organized a small gathering on the auspicious occasion of Founders Day/U-Fund Day and World Thinking Day. The program was made worthy by the presence of members of Ad-Hoc committee, WAGGGS representative Miss Prerana Shakya, a representative from Sindhupalchowk, senior scouters and official staffs. The program was commenced with remembering the contribution done by Lord Baden Powell and Lady Baden Powell. They were honored by putting the garland on their statute.
Our first speaker Miss Prerana Shakya in her speech gives brief information about the importance and the practice followed by WAGGGS in celebrating Thinking Day. She also notifies about the theme adopted by WAGGGS this year 2018 "IMPACT" ending with the hope to see new effective programs in Nepal Scouts. The program was continued by collecting the fund from the present scouters.
Lastly, the closing remarks was given by Mr. Gautam Adhikari, Member of Ad-hoc committee stating in his speech about the use of the fund collected on this day and the brief knowledge on the program that has been conducted throughout Nepal by the scouts.
News text by Usha Gautam, Volunteer