Nepal Scouts welcome NOREC representatives
October 23, 2022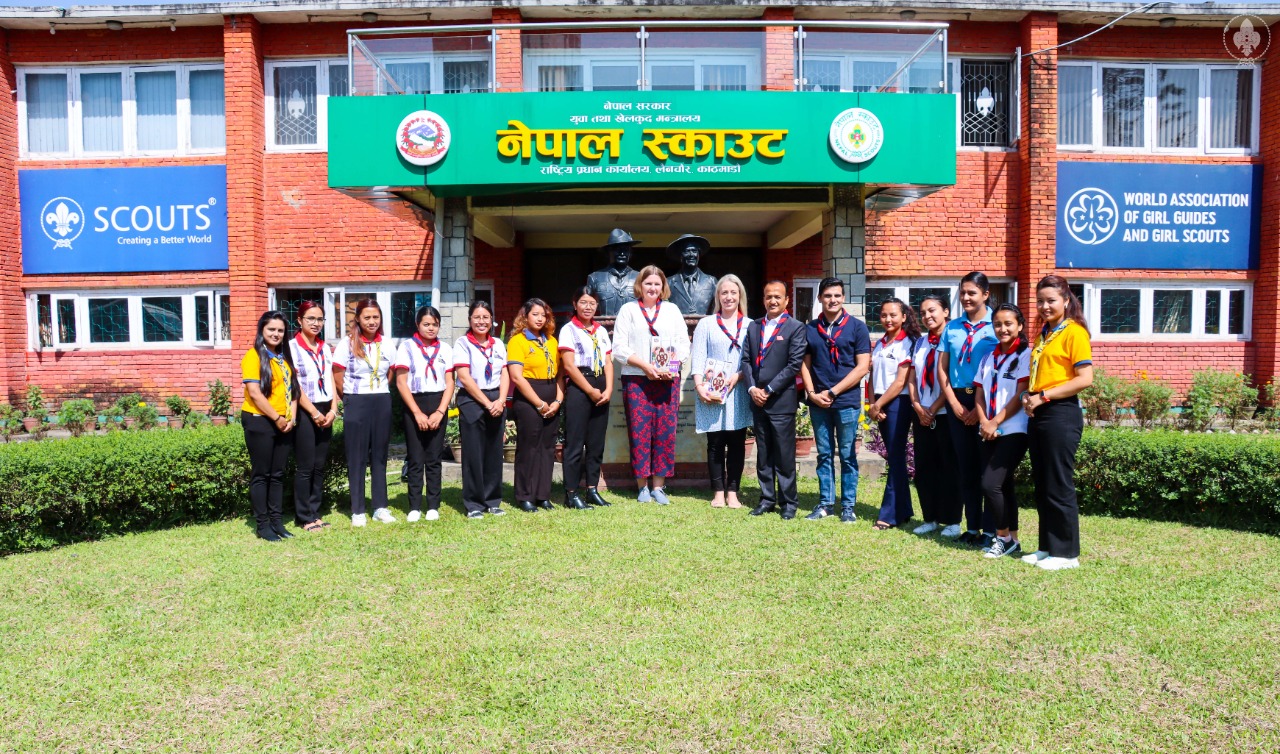 Nepal Scouts is very delighted and privileged to welcome NOREC representatives; Ms. Marit Erdal, Senior Programmes Advisor and Ms. Trine Lise Sagmo, Finance Controller. They had a meeting with the National Coordinator and Director of Nepal Scouts at National Headquarters Lainchaur, Kathmandu. National Coordinator Mr. Lok Bahadur Bhandari welcomed them and offered Nepal Scouts Scarf as a souvenir.
They also had an interaction with the YESS Alumnae and National Task Force Members at National Headquarters. It was truly a wonderful moment sharing about existing project updates and experiences from our Alumnae and task force members. Mr. Bhandari expressed happiness and expected to have more joint projects with NOREC. Director of Nepal Scouts, Mr. Ram Prasad Bhattarai talked about the impact of YESS Girls Movement Project within the MO, how the YESS Alumnae and task force members influencing the other girls and young women to be the part of the Scouting Movement and also the possibilities of partnership through other projects. He also shared about the achievements that our Alumnae have achieved and the expansion of activities in all the Seven Provinces of Nepal through YESS.
Furthermore, Mr. Bhattarai said Nepal Scouts is also interested for other partnership projects besides YESS as well for the youth empowerment along with women empowerment across the country. We are very thankful towards NOREC for their continuous support and cooperation for the YESS Girls Movement. YESS Team is also thankful and grateful towards NOREC Partner Visit and it was really a fruitful meeting.