[:en]Senior Scouts Meet[:]
December 31, 2017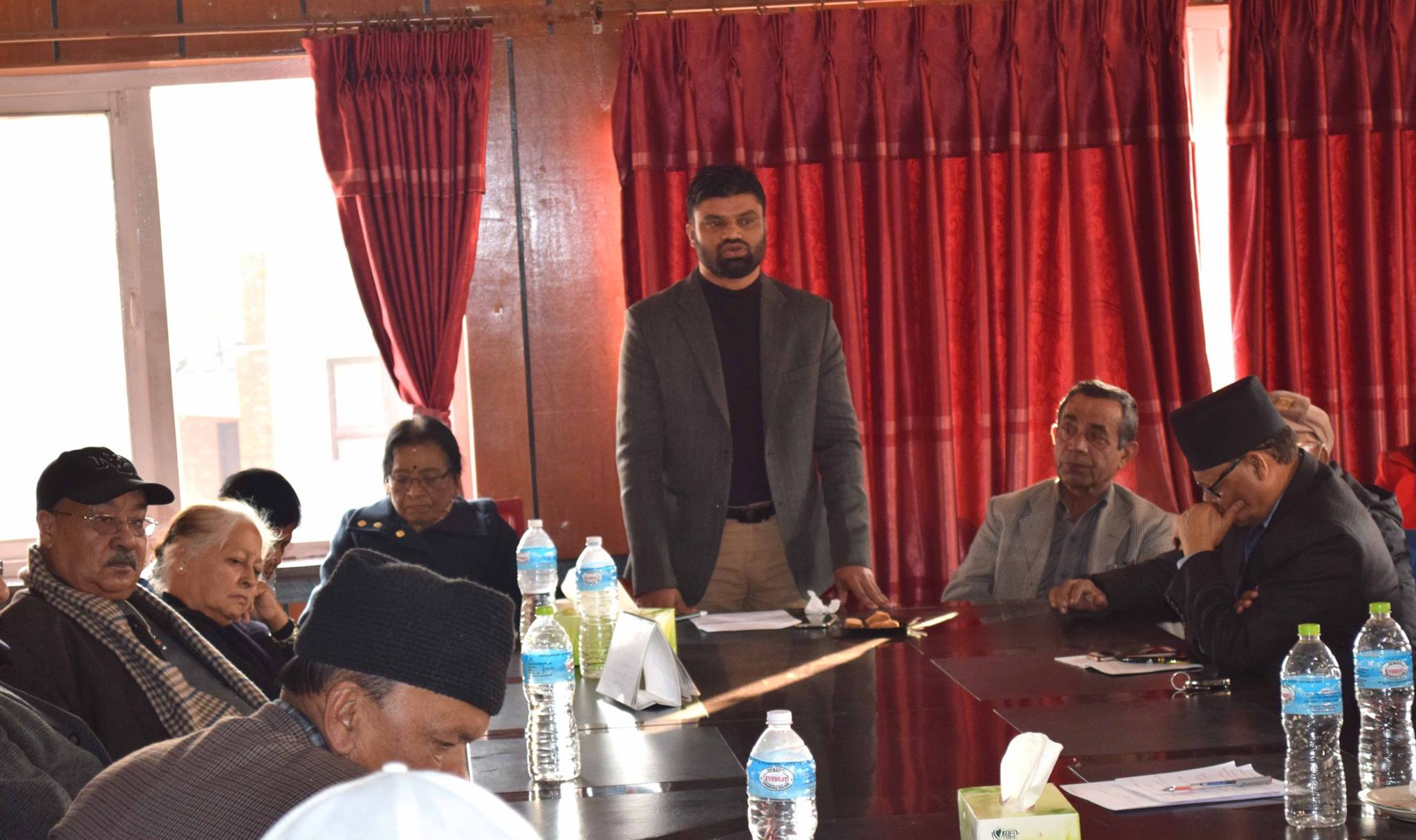 Kathmandu, December 25, It is coincident that on the auspicious day of Christmas a gathering of senior scouts was held on the chairmanship of Mr. Chandan Kaushik, newly appointed convened Coordinator of Ad-Hoc Committee.The main objective of the gathering is to promote peace and unity within the organization mainly considering the election of all levels and on the frame of the democratic practice according to the Nepal Scouts Act, Rule, and Sub-Rule.
On the occasion Prof. Gobinda Narayan "Jyapoo" recapped the history of Nepal Scouts and blessed with the prosperity of the NSO.
Mr. Shree Ram Lamichhane, former Chief Commissioner and Chairperson of APR Honour and Awards Sub-Committee highlighted the challenges of the organization and suggested an easy way to be forwarded for completing the election and other scouting activities. Mrs. Rabbadan Joshi, Ms Pusplata Bhattarai, Prof. Ratnaraj Niroula, Mr. Kiran Dutta Tiwari, Mr. Murali Sharma, Mr. Ram Gopal Karmachrya, Mr. Bharatlal Shrestha, Mr. Hari Mohan Jyoti, Mr. Hari Bahadur Shrestha stressed on prime task of the committee, i.e. election to be held while it has not been taken place for two years. They focused on the fundamental principle of scouting on which every scout to be a stick. Eventually, it is a historical meeting of four generation of scouts.