[:en]Seventh CALT has officially kicked off[:]
February 6, 2018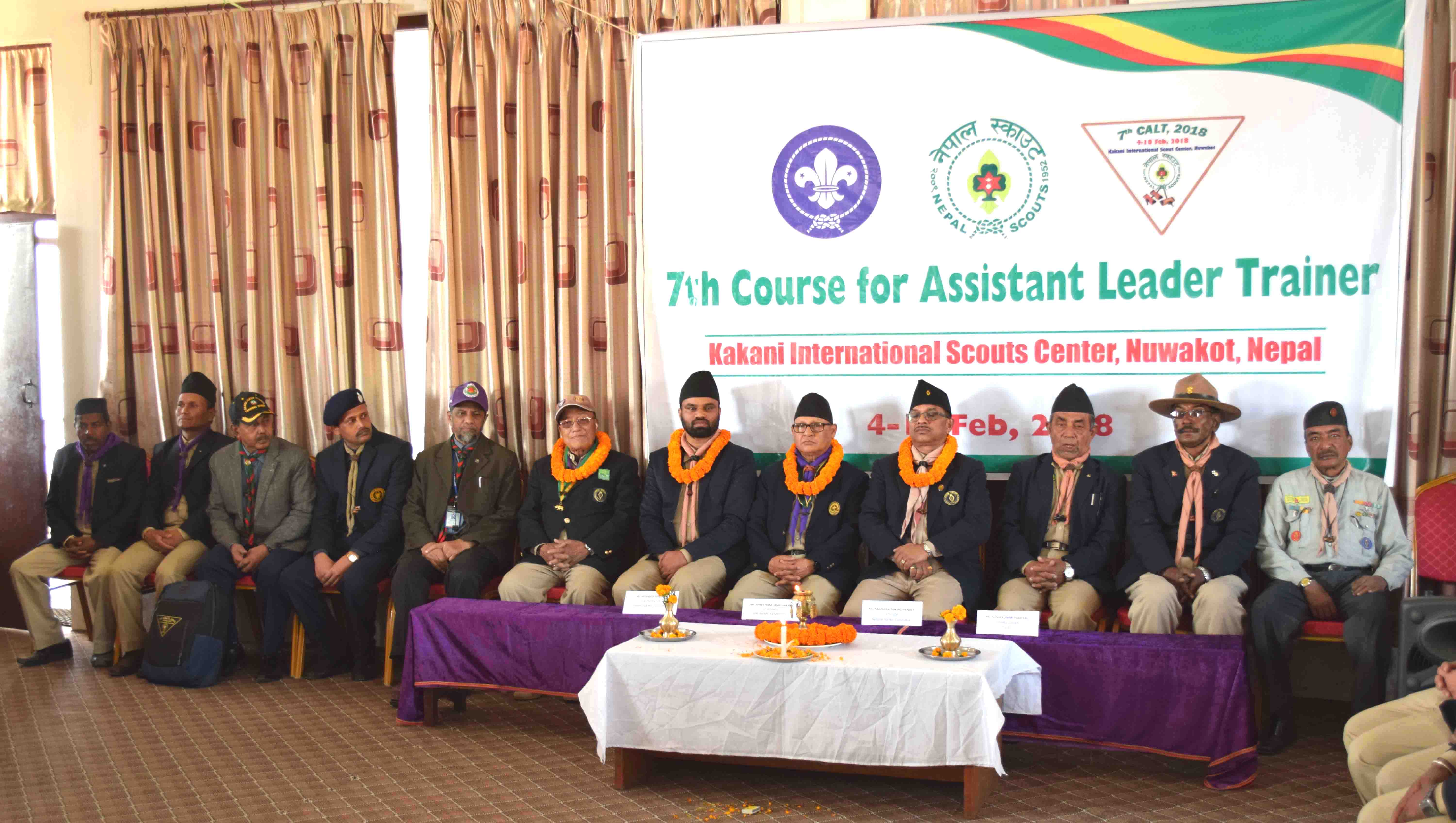 4th February 2018, Seventh Course for Assistant Leaders Trainers' has officially kicked off at the Kakani International Scout Centre (KISC) where 57 trainees from seven districts have participated. The course will last until 10 February.
The formal opening ceremony of 7th CALT was inaugurated on the second day of Course by Mr. Chandan Kaushik- Coordinator, National Ad-Hoc Committee lightening the lamp. Mr. Shiva Kumar Poudyal, Course Leader of the course gave the welcome speech at the ceremony and the key speakers Dr. Rabindra Prasad Pandey- AdvisorNational Ad-Hoc Committee and Mr. Shree Ram Lamichhane- Chairman, APR Awards Committee bestowed inspiring words to the participants.
Mr. Kaushik shared the participants regarding the importance of Leader Trainers and Assistant Trainer in the development of Nepal Scouts. Moreover, he expressed the possibility to conduct the Course for Leader Trainer in Nepal in coming days.
Resource Person from the Bharat Scouts and Guides and Bangladesh Scouts are providing great assistance towards the course.